"Better than mountains can be only mountains where you have not been!"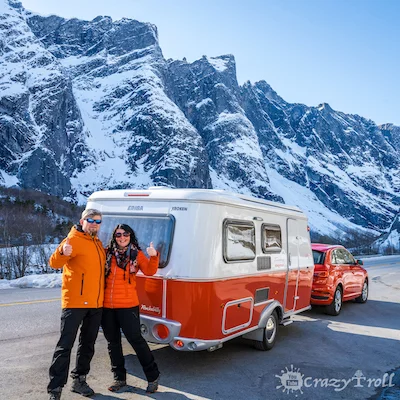 We are Olga and Dmitry, we live in Norway.
In 2020 we bought our first ever caravan Hymer Eriba Touring Troll 530 Rockabilly and named it "CrazyTroll".
Due to the situation in the world, we are traveling inside Norway and sharing some of our experiences in this blog and on our channel on YouTube.