You can save a lot of money by using AutoPASS for a ferry when traveling in Norway. Your route along with the cost and up to the North will include ferry crossing. The ferry crossing is rather expensive, especially traveling with caravans or motorhomes. You can estimate your road expenses with toll road calculators.
How to pay for ferries in Norway?
There are two major methods to pay for ferries in Norway. With automatic payment system AutoPASS for the ferry (AutoPASS for ferje) or buying a ticket using cash or a bank card.
Discount is provided for AutoPASS tag owners:
10% for AutoPASS tag owners without AutoPASS-ferje agreement;
50% discount for AutoPASS tag owners with AutoPASS-ferje agreement and prepaid deposit.
The payment concept "AutoPASS for the ferry" has replaced the old scheme with value cards and large user cards on ferries. "AutoPASS for the ferry" is a national account with advance payment, that is linked to both the AutoPASS ferry card and the AutoPASS chip.
It is up to a quarter of a single county to decide what payment solution one wants on the ferries.
For Hordaland, it has been politically decided to use AutoPASS chip payment. AutoPASS ferry cards can be used on connections outside Western Norway, which use this as a payment solution.
FerryPay – Automatic payment without Autopass tag.
FerryPay is a new solution for travelers who don't have an Autopass tag and don't plan to acquire it. This system is presented by Norwegian Road Authorities "Statens Vegvesen" as an alternative solution for payments on ferry crossings. They are responsible for FerryPay and offer a non-discount payment solution by credit or debit card.
Create a free account at FerryPay
Add one or more vehicles to your account
Register payment method – debit or credit card
Use ferries in Norway. Car number will be scanned and registered automatically
Receive invoices for processed payments by email
The main disadvantage is that no discounts are offered using ferries in Norway. If you plan a long trip, then it may become quite costly in the long run and we would recommend ordering Autopass tag.
When it is reasonable to use FerryPay as the main payment solution:
If you you are afraid to miss invoices from the ferry operator and then receive reminders at additional costs.
If you wish to manage a number of cars with all invoices in one place.
Want to have easy to use solution to add and remove vehicles from your list.
You don't plan to use ferries intensively or at all.
In any other case, Autopass tag with a ferry agreement is a must in our opinion. Here is a screenshot from the payment system with discounted prices for car towing the caravan. As you can see 50% on a single route is quite significant.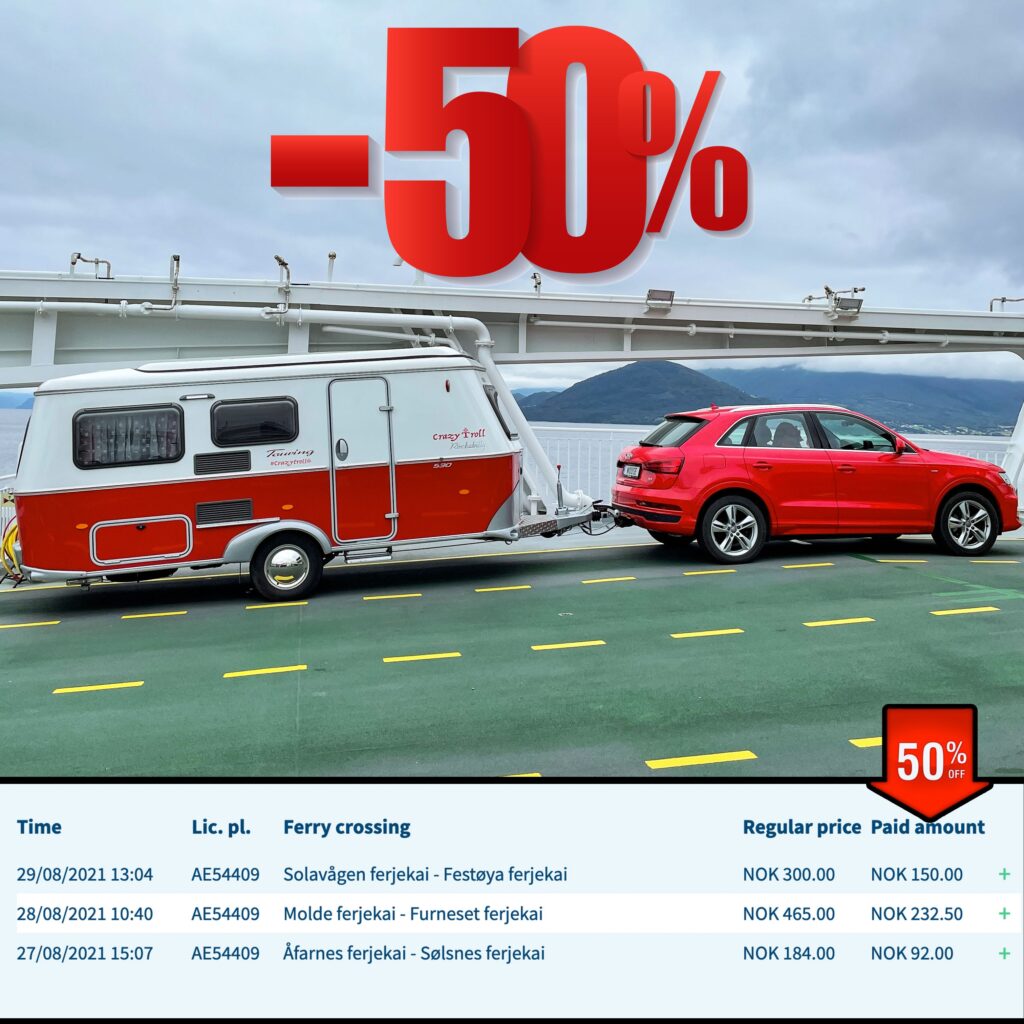 How to get AutoPASS for the ferry agreement?
Start with obtaining your AutoPASS tag from any of the toll service providers. AutoPASS tag will allow you to pay for toll roads in Norway and get a discount from 10% to 20%.
Once you received AutoPASS tag, go to AutoPass Ferje website, create a new account and link your AutoPASS tag to your account. Add your vehicle number and select its class according to the length.
Once your account is set up and the vehicle is linked, you will have to pay a deposit to your account. You will receive an invoice for a deposit. In 2021, the initial deposit starts with is 3 700 Krones and is divided into three groups in accordance with the total length of the vehicle.
Group 1 (vehicles from 0 – 8 meters) NOK. 3 700
Group 2 (vehicles from 8.01 – 17.50 meters) NOK. 14 800
Group 3 (vehicles over 17.51 meters) NOK. 28 000
A 50% discount on ferries is available only if you have a prepaid deposit on your Autopass for Ferry account. Therefore, if you are planning a long trip, you should be able to top up your balance.
This is very important when traveling along the West Coast and Lofoten islands as ferries there are quite expensive.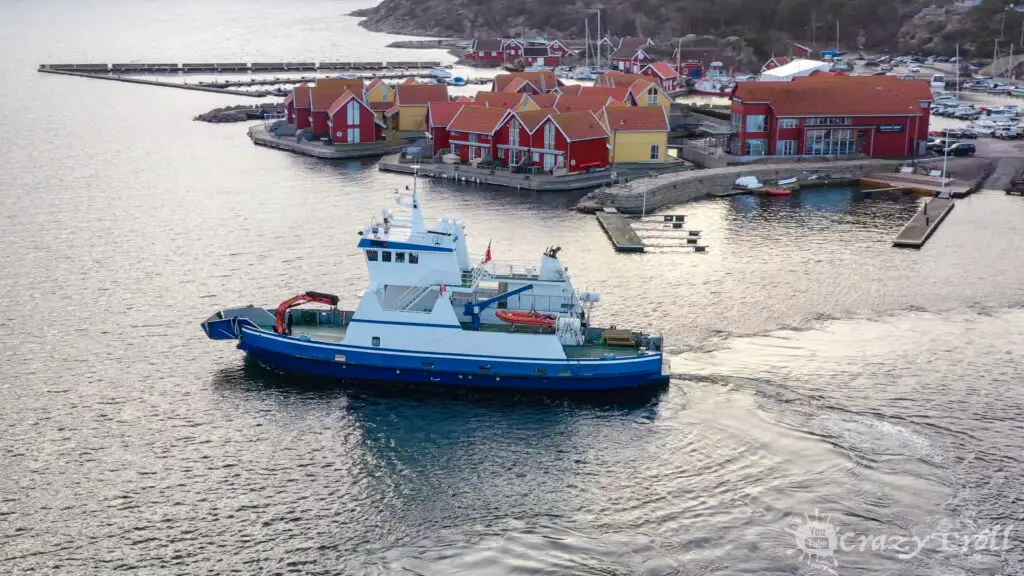 How much does a ferry cost for trailers and caravans?
If you are towing a caravan or trailer, then its length will be measured each time you use the ferry, and the payment will be charged as follows:
Vehicles with a total length of up to 6 meters – the usual price for the vehicle.
If the total length is from 6 to 10 meters – double the price
More than 10 meters – triple the price.
If you are traveling with a caravan, do not forget to consider the total length.
How much does a ferry cost for travelers with motorcycles?
Motorcycle owners pay the full price with cash or a bank card. It is not possible with an AutoPASS chip for motorcycles and thus it is not possible to obtain a discount for motorcycles. There is a separate price for motorcycles that have been reduced somewhat compared with the National Regulations for ferry fares.
Do electrical cars get an extra discount on ferries in Norway?
Yes, electrical cars get an extra 50% discount using ferries in Norway. If you drive an electric car equipped with an Autopass tag, then the cost for ferry crossing is down to 25% only. These rates can be checked on road toll calculators we mentioned in the article about toll roads in Norway.
Video guide about AutoPASS for ferry in Norway on Youtube
How expensive are ferries in Norway?
There is nearly 100 ferry connection in Norway, but some of them are operated during the summer season only. Major highways are services with big, fast ferries with up to 144 meters long ferries. From 1st March 2021, Horten – Moss ferry crossing is now serviced with the world's largest electric car ferry.
Here are examples of prices on the most intensive ferry crossing in Norway.
| | | | |
| --- | --- | --- | --- |
| Ferry crossing | Full fare | AutoPASS Tag | AutoPASS for Ferry |
| Ferry Horten – Moss | 204,00 NOK | 183,60 NOK | n/a |
| Ferry Arsvågen – Mortevika | 185,00 | 166,50 | 92,50 |
| Ferry Rørvik-Flakk | 168,00 | 151,20 | 84,00 |
| Ferry Magerholm-Sykkylven | 123,00 | 110,70 | 61,50 |
| Ferry Halhjem – Sandvikvåg | 314,00 | 282,60 | 157,00 |
| Ferry Hareid – Sulesund | 164,00 | 147,60 | 82,00 |
| Ferry Molde – Vestnes | 207,00 | 186,30 | 103,50 |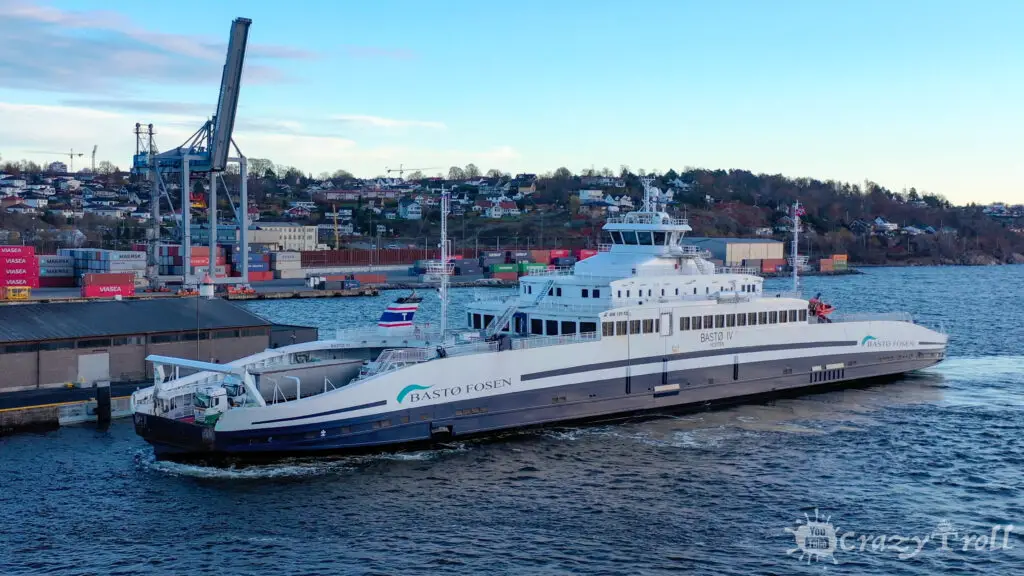 Are all ferries in Norway use AutoPASS for ferry and provide discounts?
No, some ferry crossing lines remain outside AutoPASS for the ferry system.
Horten-Moss ferry accepts payments with AutoPASS tag, but provides only a 10% discount.
Ferry crossing lines in Troms og Finnmark County implement AutoPASS for ferry starting from summer season 2021 on 3rd May.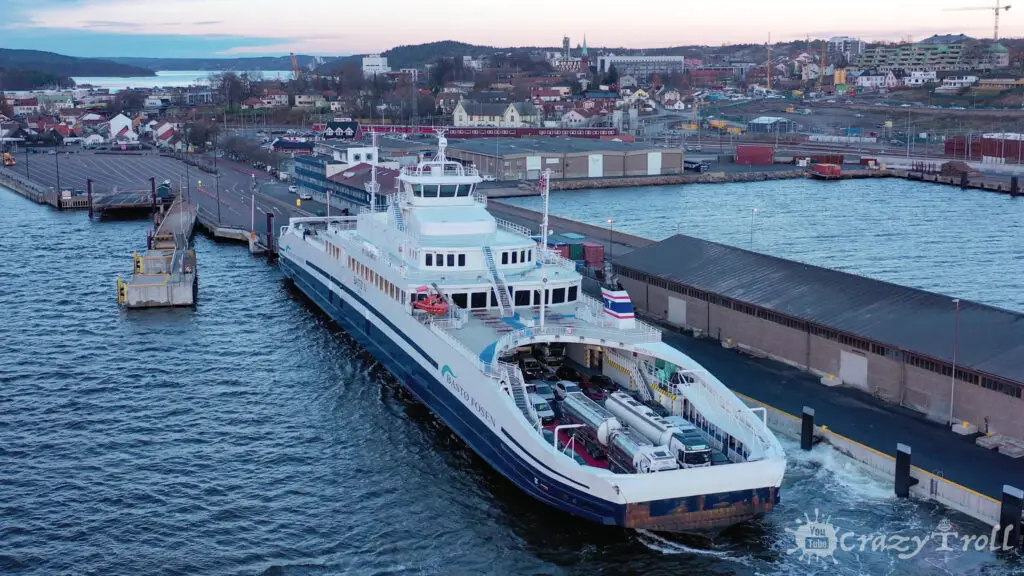 How to get your Autopass for ferry deposit refunded?
After the end of your trip to Norway, the contract can be canceled, and the rest of your deposit will be returned to you.
If you wish to have your Autopass tag deposit refunded after your road trip in Norway, you have to terminate your contract and send the AutoPASS tag back to the operator. To avoid an active tag being registered at a toll station during transit by post, it can be wrapped in aluminum foil.