Main roads in Norway and some of the main cities are surrounded by toll rings. A toll road payment system is a financial instrument used for building bridges, tunnels, roads, and other related facilities. There are more than 300 toll plazas in Norway.
Which Roads Include Tolls In Norway?
Toll roads in Norway are toll rings around main cities. For instance, Oslo, Kristiansand, Stavanger, Haugesund, Bergen, Askøy, Bodø, Harstad, Grenland, Førde, Trondheim or Fredrikstad. Toll roads are used to finance road projects on highways, bridges, and tunnels that greatly improve the driving experience across Norway.
How Much Do You Pay On Toll Roads In Norway?
There are more than 300 toll roads station in Norway and the cost of using toll roads might vary very much, but most of the toll roads cost between 10 and 40 Krones for private cars, but some might be as expensive as 100 Nok.
Here are examples of common routes for tourists in Norway:
Moss to Trondheim (via E6): 372,80 Krones
Horten to Stavanger (via E18): 125,60 Krones
Stavanger – Ålesund (via E39): 832,10 Krones including ferries
Stavanger – Ålesund (via Odda / Stryn): 484,60 Krones
The most expensive toll roads in Norway are:
Hardangerbrua – 117 NOK for small vehicles under 3500kg (350 NOK for large vehicles over 3500 kg)
Finnfast – that cost 106 NOK for small vehicles (435 NOK for large vehicles over 3500 kg)
A full list of toll road stations is available on the Autopass website.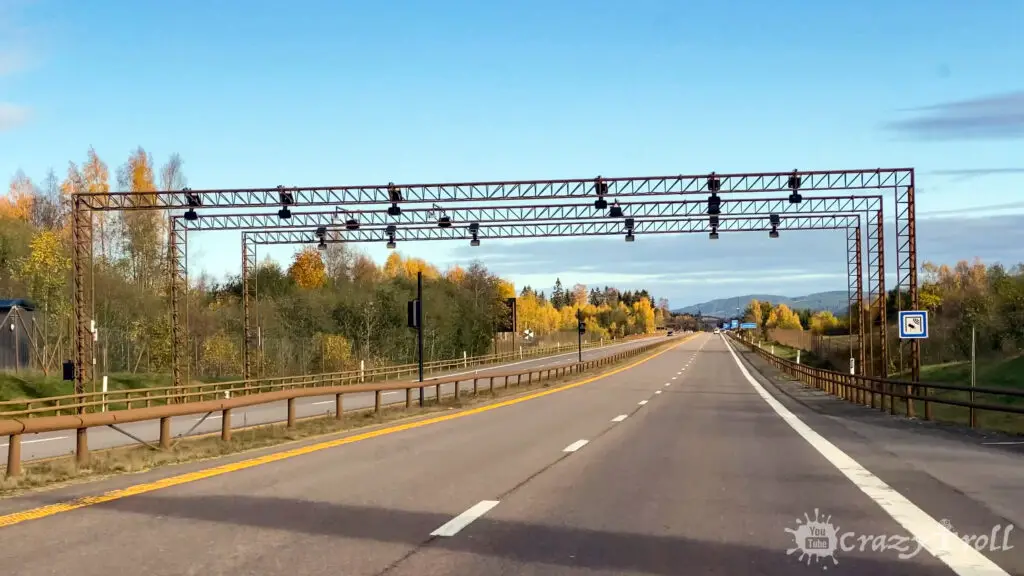 How Do You Pay Tolls In Norway?
Payment of toll roads in Norway is charged for cars with or without AutoPASS agreement. If you don't have an agreement with Autopass – a toll road station will take a photo when you pass. The toll road operator will send an invoice to the car owner. If you have an agreement and own an Autopass tag, then you will receive an invoice for your passages during the previous period.
Other options for the AutoPASS tag are tags from BroBizz and ØresundBizz that you may use in Norway.
How to Get Autopass Tag?
Firstly, you should register at Autopass.no website and create a new agreement with any company, as all toll service providers perform the same functions throughout Norway. Then, the toll service provider will include a 200 Krones deposit for the AutoPass tag in the first invoice and will mail the AutoPass tag to you. Take into account the time for a shipment to your country, which most often takes several weeks, so plan your registration in advance!
The Autopass tag gives a 20% discount for tariffs, but for more up-to-date discounts, please check the Autopass website.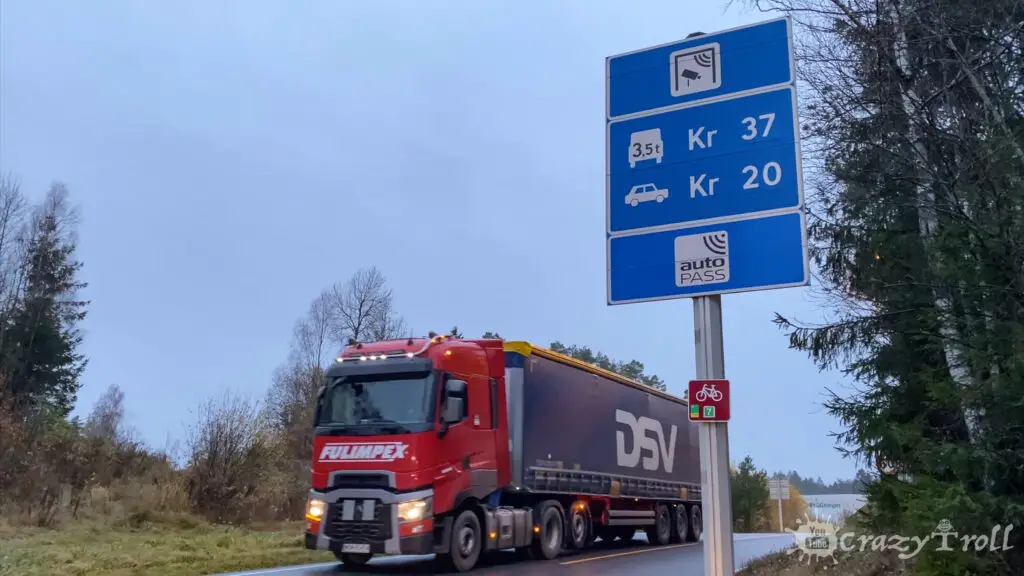 Autopass Tag For Foreign Drivers.
Foreign drivers are obliged to pay road tolls the same as Norwegian car owners, therefore have to obtain an Autopass tag or will receive an invoice by post. The operator sends invoices delayed, but you have to pay them before the deadline. Otherwise, a debt collector will take over your invoice and costs will increase.
Alternative Service Providers To Autopass?
There are two alternative options to pay road tolls in Norway – EasyGo, and BroBizz.
EasyGo is a new partnership allowing to use of a single tag in Norway, Sweden, Denmark and Austria.
BroBizz is a participant in the EasyGo partnership and covers road toll stations in Norway, Sweden, Denmark, Austria as well as some ferries between Germany and Denmark.
Where To Put The Autopass Tag?
The Autopass tag must be placed on the front windshield so that it can be easily scanned passing the toll station. However, you cant place it anywhere you wish.
Passenger car owners have to place the tag about 7 cm from the upper edge of the front windshield as visible on the photo with instructions from the tag supplier. There should be 3-7 cm of free space around the piece. The piece should not obstruct the view.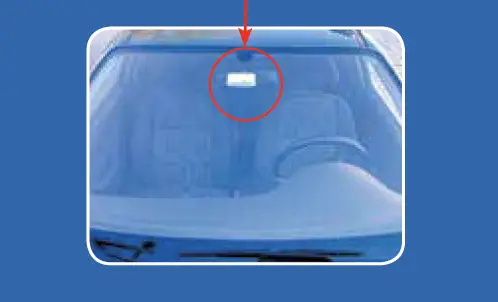 Autopass tags on bigger and higher vehicles like heavy trucks, busses, and motorhomes, to be placed in the lower part of the front windshield from inside. Place the tag about 10 cm from the lower edge of the windshield glass. There must be 3-7 cm free space around the piece and this also applies in relation to wipers in the rest position.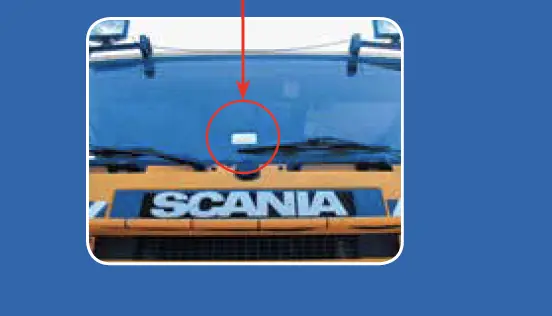 How To Paying Tolls In Norway If You Drive A Rental Car?
If you use a rental car in Norway, your rental company will provide you with a car equipped with an Autopass tag. When you will pass the toll station passages will be registered automatically and then your final bill will include all your passages.
A rental company often includes the use of Autopass tag in rental car reservations or bills separately. To clarify, the regular fee for use of the Autopass tag is 30 – 60 Nok per day and it is quite common that the rental company invoices toll to the customer without any discounts or deductions. Rental companies might reserve an extra deposit of your credit card of about 2000 Nok for use of toll roads with their Autopass tag.
You may contact your rental car provider for the exact conditions of the Autopass tag use.
How Expensive Are Roads In Norway?
Depending on your route and roads used the cost may vary. For instance, most of the road tolls are between 10 and 40 Krones, the full list of road toll may be found on Autopass website. Toll road calculators help to estimate your costs on the route for passing toll road stations and even ferries.
See more: Use of Autopass tag on the ferries and how to get 50%
Toll Road Calculator For Norway.
Several toll roads calculators keep their databases up-to-date and offer services to estimate the total cost of the route.
This toll road calculator provides updated costs of the toll roads visualized on the map including toll roads and ferries. For example, you can enter your route from – to and get a summary of your total costs on the route. The calculator takes into account the agreement with Autopass and the type of your vehicle.
A great option for calculating your expenses on the route, but might require some clarification of the route as it chooses the shortest or cheapest route. However, please double-check check offered route!
Do Electrical Cars Pay For Toll Roads In Norway?
Most of the road tolls are at a reduced price or free of charge. In order to have a good overview of which toll roads are free and about the present level of prices, please use Autopass website or toll road, calculators.
Do Motorcycles Pay Tolls In Norway?
Motorcycles don't pay any tolls in Norway with some exceptions, so you don't have to register your bike and order an Autopass tag. Exceptions are commonly for use of undersea tunnels. Payment is collected manually at the toll booth.
Our video guide about toll roads and ferries in Norway on Youtube
Keep traveling and enjoy Norway!