Flex Seal can fix small holes on camper canvas and stop both liquid and gas leaks, whether on a roof, skylight, ventilation system, or ducts. Flex Seal adheres to almost any surface such as wood, metal, plastic, fiberglass, rubber, and vinyl, making it an excellent choice for quick repairs on your camper. However, Flex Seal is not for any significant repairs. 
Keep reading to learn the benefits of using Flex Seal for quick repairs, how to use Flex Seal to fix your camper's canvas properly, and some tips on how to correctly inspect your camper canvas so you can catch holes and tears before they become a bigger problem.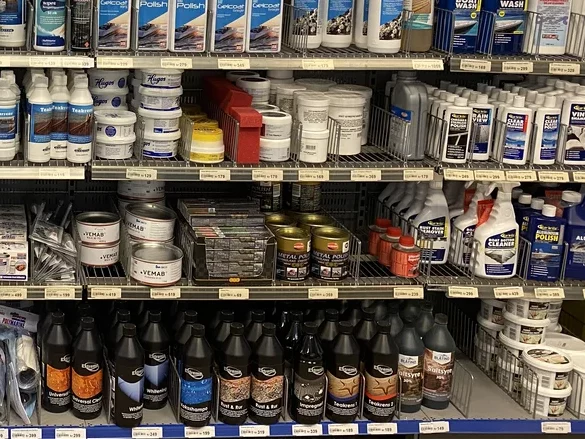 The Benefits of Flex Seal
Flew Seal is a very versatile product that adheres to many different materials making it an excellent choice for any quick repairs you need to do. Here are some of the benefits of using Flex Seal for canvas:
Flexible
UV resistant
Durable and won't crack or chip
Adheres to a lot of different materials like wood, metal, plastic, and rubber
You can paint over it
One downside is that there is a limit to how big of a gap you are trying to repair for a hole or crack. In some instances, you will need to put something behind the hole or the crack to minimize the space. 
How to Repair Camper Canvas with Flex Seal
If you find yourself on the road and you suddenly need to fix a leak or crack, then knowing how to use Flex Seal for repairs properly could save you a lot of time and stress. You can even use it to treat the seam of your camper canvas before you go on a trip to ensure they don't leak. 
To use Flex Seal:
Ensure that your camper is dry.
Set up the camper.
Locate the area that needs repairing. You may need a piece of canvas or other flexible material to work as a patch. You might also want to clean the area of dust or dirt before repairing it. 
Spray with Flex Seal. You might need a brush or paintbrush to scrub with, to work the product into the canvas. 
Use some water to test the seal. 
Repeat the spraying and testing steps until no water leaks through.
Keep in mind that using Flex Seal is for minor and temporary repairs. You should use something more substantial for a proper fix, and if there is significant damage to the canvas, you should go to a professional for repairs or think about replacing the canvas.
How to Inspect Your Camper Canvas
Most campers will stay waterproof for a very long time, and you should be able to get through several camping seasons before you will notice any leaks or seepage unless there is apparent damage to your camper's canvas. 
If you suspect that your camper is old enough that it might start leaking or you noticed some water seeping through on a previous trip, then you can test your camper canvas by:
Set up your camper.
Remove anything that is important or can't get wet. For anything you can't move, like furniture or appliances, cover them with plastic or a tarp. 
Sprinkle water over your camper canvas to find leaks. You can use a hose as long as you have a gentle enough setting. You don't want to drench your camper in water, nor do you want to risk damaging it. 
Search the canvas for any areas that are leaking or damp. You can follow the step outlined above once the canvas is dry if you find any. 
The best way to ensure that you don't get a sudden leak or hole while camping is to inspect your camper canvas before starting your trip. It should e part of your regular maintenance to check the canvas and make any repairs ahead of time. 
Final Thoughts
It is possible to fix minor damage on your camper canvas with Flex Seal since it works on most materials and is flexible and durable. If you find yourself in the middle of a trip with a leak or hole, Flex Seal can quickly repair the damage so you can complete your journey without letting in the elements. 
However, Flex Seal is not a permanent way to fix your canvas, nor is it suitable for significant repairs. You will likely need to detach the canvas and either patch it or replace it for more substantial repairs.