Are you getting the best caravanning experience?
If you are still getting used to traveling in a caravan or just began exploring the new travel experience, then we got great news for you!
Hacks and tips have always made our lives a lot easier. We are here with some of the amazing hacks that you can pick to enhance your caravanning.
Let's take a look at them.
1. Mount Holders and Towel Bars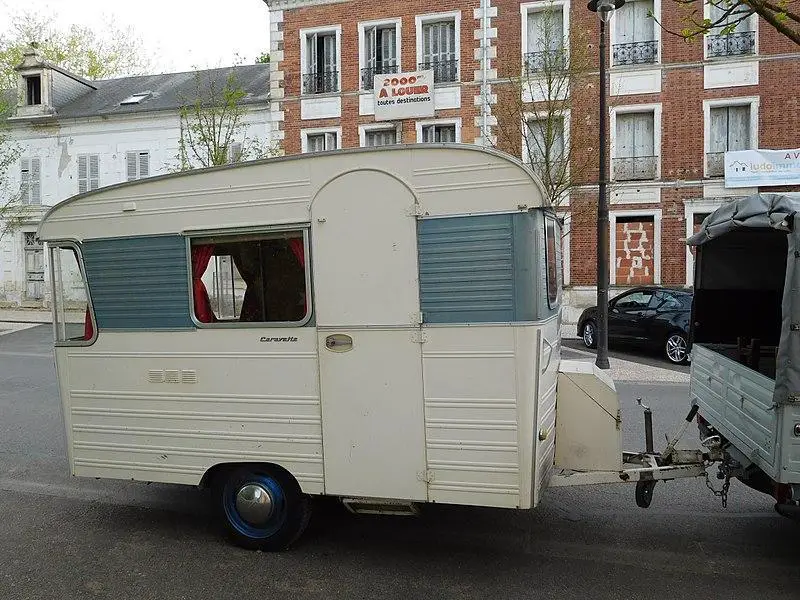 Mounting holders, hooks will make your caravan life easier.
Most caravans don't come with holders, and if the caravan has a bathroom, a towel holder is essential. So get it mounted before you go on a long trip.
Along with that, having holder hooks at different places in the caravan could be helpful. For example, you can hang spoons in the kitchen area, and holders near the door can hold on to your hat or your cost.
These are very handy. Get some stickable pegs or hooks. And see how easy and straightforward your caravan life gets.
2. Create a Vertical Shoe Rack on the Wall
Yes, we are talking about a wall rack!
Have you tried making your wall a shoe rack? You'll need elastic bands fixed on the door uniformly for your shoes to fit it. This way, you need not have extra space for your shoes, and the elastic will make sure your shoes are in place.
You can also use some hangers or ropes to hang the shoes on your wall.
3. Label All the Ingredients in the Kitchen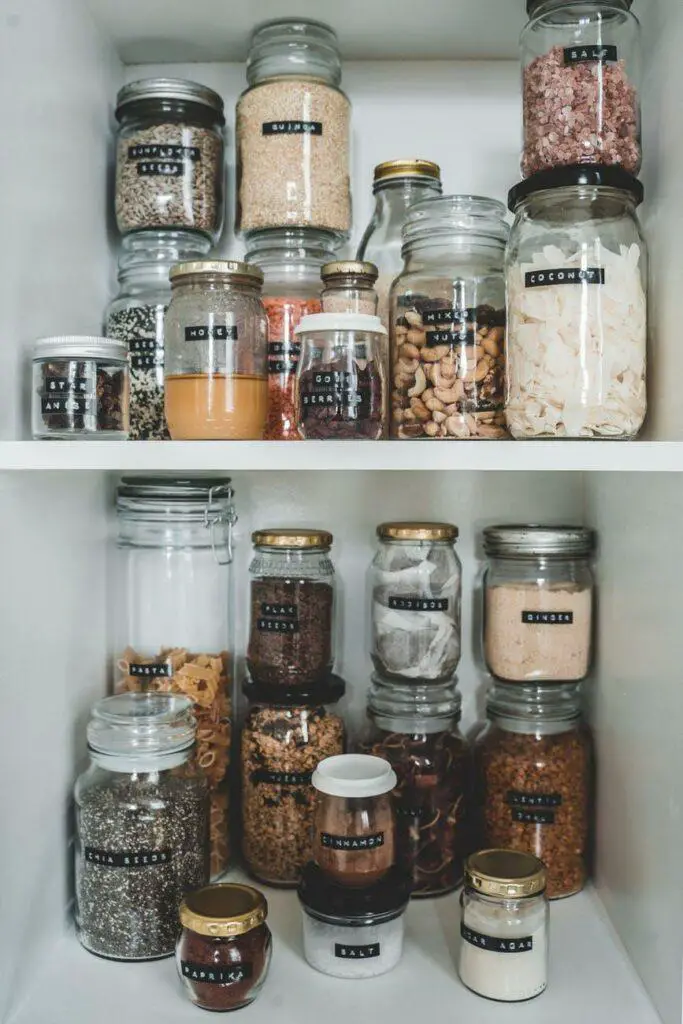 It's a great idea to have labels, especially on the ingredients. You don't want to pick the wrong ingredient while cooking, of course.
Also, labeling will help in more convenient cooking. Storing ingredients in small containers will help you organize your kitchen cabinet.
4. Use the Oven to Store Things when you are Not Using it
You can store food in your oven, like chips, packed food, or anything that's not very heavy. Make sure not to overload it with other items that might ruin it from working.
Let your oven be a space saver when you are not using it for heating or baking.
This is a smart thing to do!
5. Sealing Up the Caravan Screens from the Inside
To keep the bugs and other insects from getting into your caravan, seal them well. Don't leave any tiny gaps for the bugs to enter.
Sealing the windows will also prevent dust from entering inside. Making it an indoor screen will enable better maintenance and cleaning.
Attach fly screen vents if possible and seal the screen perfectly.
6. Get Screens for Your Awnings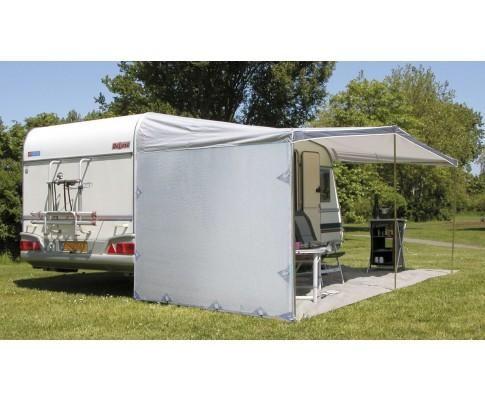 Protective screens that can cover the entire awning area while acting as walls will be advantageous.
If you like to eat outside or take a nap, you can use the awning space.
7. Outdoor Tap
Doesn't your caravan have an outdoor tap? If not, you need to get one.
You won't believe the changes it could bring to your caravanning experience.
When you want to rinse something quickly, you need not run into your caravan to wash it in the kitchen sink or the bathroom. An outdoor pipe will save you from a lot of trouble.
You can use it mainly to wash the utensils, clothes, shoes, and mats. Make sure to strongly place the tap on the exterior surface of the caravan.
8. Get an Outdoor Cupboard For Your Caravan
You can stock up some essential things that you will need while sitting outside the caravan. Then you can store them in the exterior cupboard instead of going inside for all the requirements. And once you are ready to head inside, you can leave it on the outdoor shelf and go in.
We bought an aluminum foldable table that is extremely lightweight and needs very little space. You can find it in the list of our equipment that we use in our caravan today.
9. An Outdoor Mat For Your Awning
Getting a mat that covers the entire awning section could be a great choice.
When you have the mat, you need not worry about the rough bushes or other hard surfaces. It's especially great if you land up in camping sites that have no grass.
Search for the correct size that will best suit your awning.
10. Grilled Accessories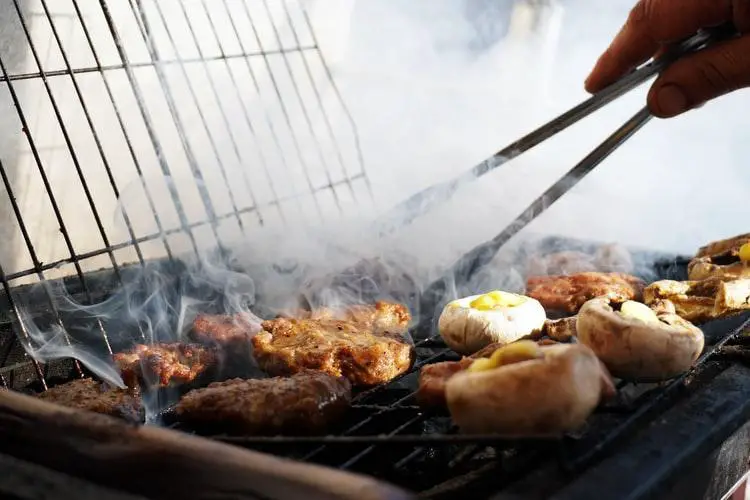 Most people directly cook on the griller, but it's best to avoid doing it that way. It's tough to clean the griller, and you need to think about limited water sources. Instead, go for the easier-to-clean accessories and keep your grill from stains.
11. Make a Peg Bag to Carry the Clothing Pegs
Get a small cloth bag or a slingback to hold on to the clothing pegs. When you dry out your laundry, you can carry this bag along.
Moving up and down for pegs and holding them in your hands could be very tiresome, especially if you have to dry out your clothes in different places.
12. Get a Nicely Sealed Rubbish Bin
Storing the waste in your caravan could be discomforting. But now some bins keep the waste well sealed.
Also, look for bins with a non-slip mat, as this will keep them from moving out of the place. And finally, you need to look at the size of the bin. Choose the one that is perfect for your use.
13. Don't Let Your Caravan Rest For Too Long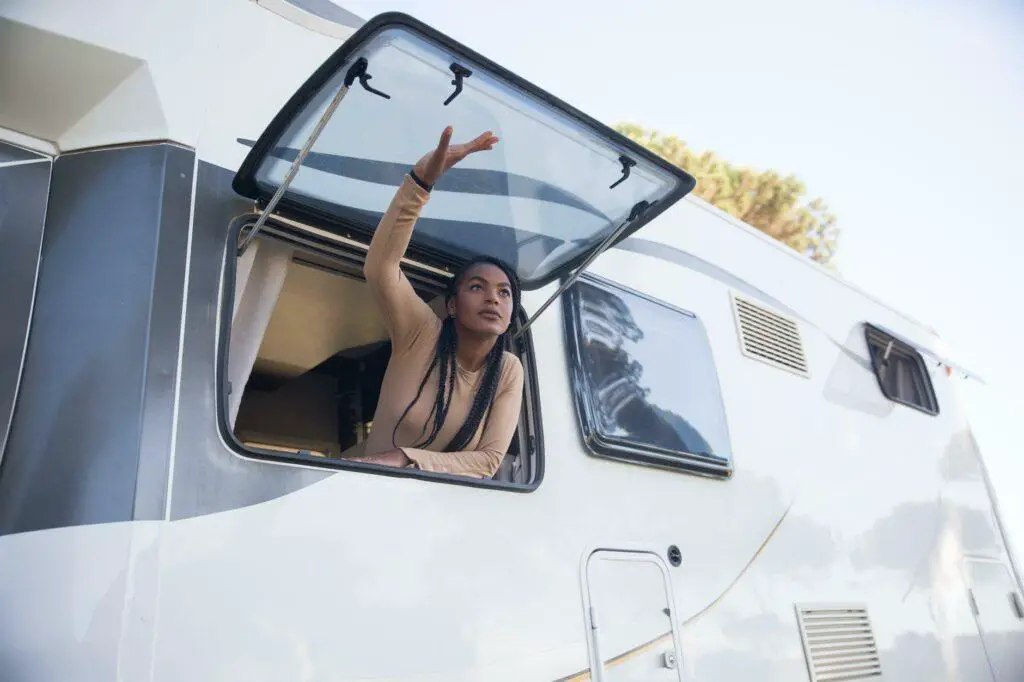 If you haven't used your caravan in days, then it is time for you to take it out on a ride.  
You don't need to drive long distances; a short run will do you good. This is to make sure the machine is active.
14. Wiping Your Caravan Every Single Day
If you've been traveling for days, then there are chances that your caravan is covered with dust. No matter how clean it might look, take the cloth or a cleaning stick and start wiping it.
Also, keep the interior space of your caravan neat and tidy. Take some time out every day to tidy up things. This will benefit your caravan and will also help you stay hygienic.
15. Check for Repairs Every Time you Set on a Journey
No matter how good the condition of your caravan might appear, it's best to keep things under check before you travel. When you check a problem at an early stage, it gets easier to resolve.
Last Words
We hope these hacks could make their way into your caravan life and help you get a better traveling experience.
Most of these are clever yet straightforward, easing caravan traveling. If you are getting a new caravan or finding ways to renew one, the best time is now! Before you head on to an incredible journey, prepare yourself well.