Motorhomes come with good side mirrors, but you will face difficulties while reversing, as you will not have a proper view of what's behind.
The motorhome rearview mirrors are outdated as reversing cameras enable more precise viewing of the roads. Soon, the manufacturers have started fitting in cameras to upgrade the motorhomes. But if yours doesn't have one yet, then you should get it right away.
However, if you are not very familiar with reversing cameras, we are here to help you out.
Our short guide will help you learn about these cameras, and you will be able to choose the best one once you get to the end of this article.
Do You Need a Rear View Camera for Your Motorhome?
A motorhome is a massive vehicle; you need to have the skill to drive and maintain it.
One of the challenging aspects of motorhomes is reversing. You can't view the back properly. It gets tricky when you have to park or move in a packed area. To avoid any damage and running into other vehicles while reversing, the only way is to get a reversing camera.
Getting a reversing camera is essential for your motorhome. It sits on top of the mirror, protecting you and assisting you as you maneuver and reverse your motorhome.
Types of Motorhome Reversing Cameras
Broadly, we can divide motorhome reversing cameras into two types: Wired and Wireless.
Let's take a brief look at these types to differentiate them.
Wired Cameras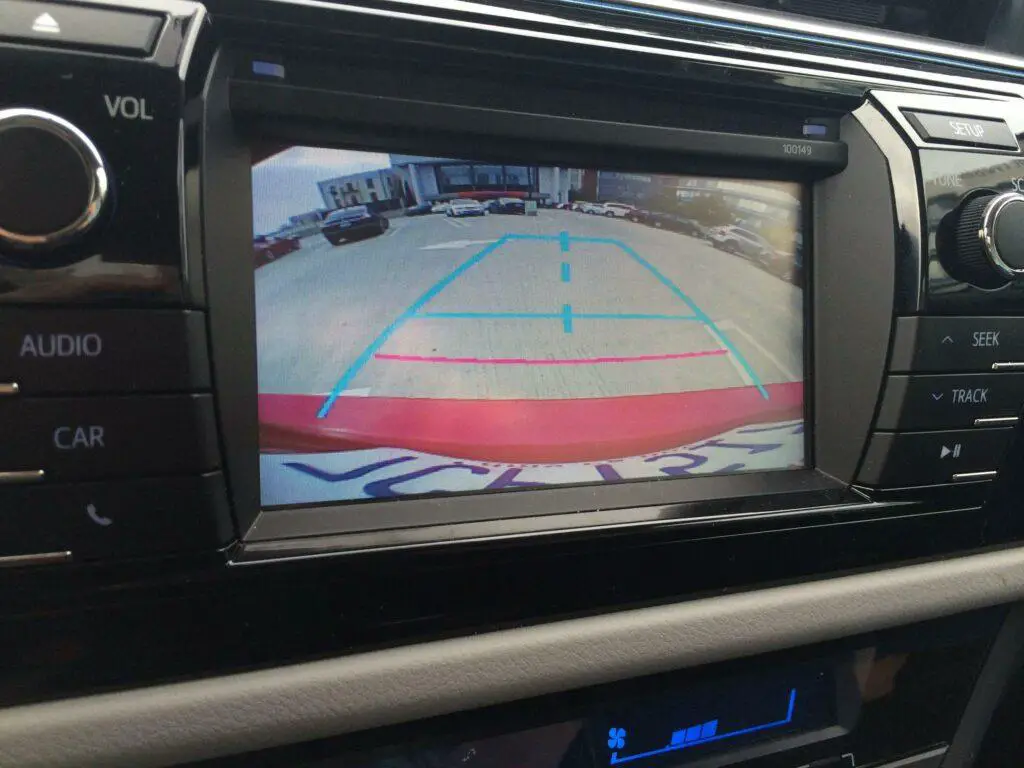 You can go for the wired cameras if you are serious about installing a reversing camera. Wired cameras are known for their longevity. They help you visualize things more clearly and have high-quality readability.
If you are someone who's always traveling by your caravan, this is what you need. Also, you must consider getting a wired camera if you have a large motorhome.
Installing these cameras is not very hard, but you can always get an expert's help if you need it.
There's one thing you need to be cautious about before getting the wired camera- the length of the wire. Some of them would be very short, so it's best to check how long it runs before buying it. If you have a huge caravan, you must consider checking the length because the standard cables are usually 6-7m long.
There's also an option to get an extension cable, so don't worry if you are uncertain of the measurements.
Wireless Camera
If you can't spend a lot on a reversing camera, wireless cameras are there to save your pockets. These cameras are suitable for smaller motorhomes.
In contrast to the wired cameras, there's a lot of difference in the camera quality. The quality is not good, and you might find images glitching too.
Choose the wireless camera if you want to fix it yourself. It's easy and fast to set up.
These cameras stay in place for a long time; you don't have to worry about fixing the position always.
The wireless reversing cameras come with two different technologies, one is analog, and the other is digital.
Analog wireless cameras are cheap, and they are not durable. Their quality is not very great either. Digital ones, on the other hand, are well advanced wireless cameras. They are durable and offer a better range of pictures and signals.
You can choose your type of camera once you learn what your motorhome or caravan requires.
Additional Types
Brake Light Reversing Cameras
The camera is fitted on the back as a third brake light. You need to get in touch with the manufacturer to get them on your motorhome.
Mirror Monitors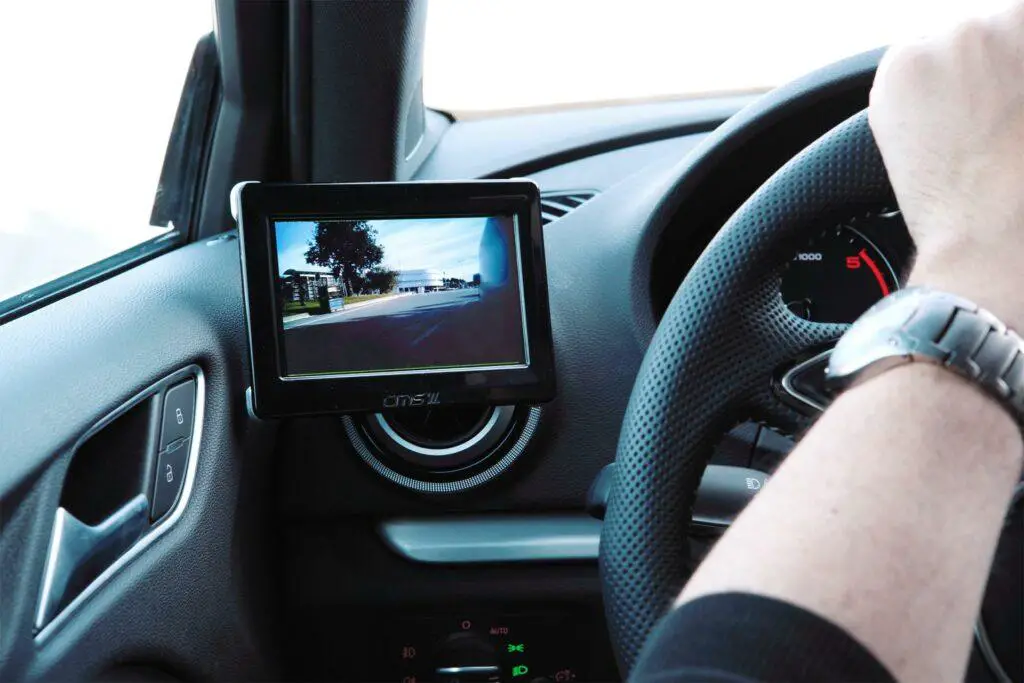 With the lack of rearview mirrors, these mirror monitors take their place or replace the rear view mirror if your motorhome has one.
Fitting in the Rear view Mirrors
Find an Expert
If you are not well versed in fixing rear view cameras, you can always seek expert help. By doing so, you'll also be relieved about the wiring being set well.
Finding an expert is not hard; you can look up the internet and find them instantly.
Wired cameras especially need more attention and work, so don't hesitate to get help if you find it hard.
Doing it Yourself
If you are aware of fitting a reversing camera by yourself, you can go ahead. You'll be saved from paying an expert.
Before taking up the job, ask yourself the possible questions on how you can take it up, and if there are any barriers, are you ready to overcome them?
Only if you can answer all of the questions, you'll be able to succeed in fixing the cameras without much trouble.
Also, consider things like a warranty before you start fixing the camera, as some of the DIY activities might terminate the warranty.
Key Features of Motorhome Reversing Cameras
Viewing Angles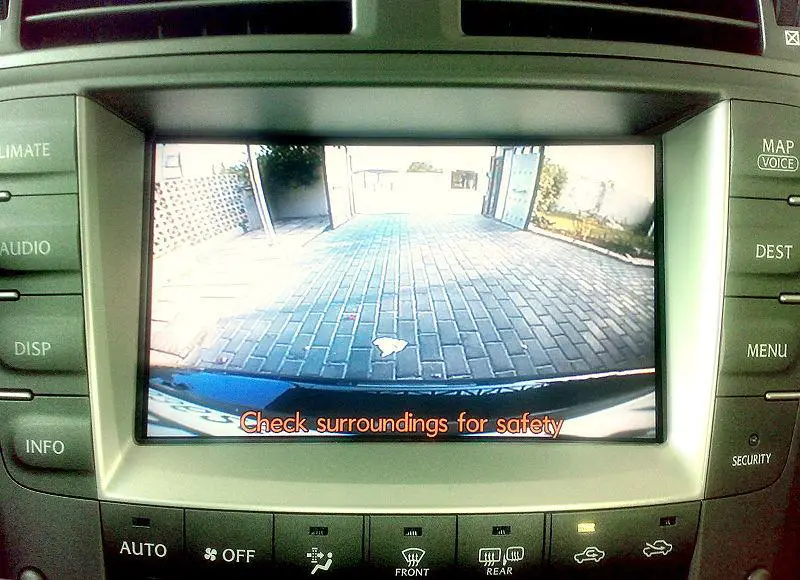 The first and foremost feature we start with is the viewing angle.
You need to find a camera that will give you a wide view allowing you to see both the corners while reversing. With a view like that, it gets easier for you to determine the distances properly.
You must go for cameras that allow you to view at least 120 degrees. Remember, the wider the view, the better you'll drive.
When choosing a larger view like 170 degrees, you'll be able to find out what's in the near distance, which will prepare you for your next move.
Tilting Angle
Cameras need to tilt to capture the right views. Most of the motorhomes have their cameras placed high.
So at this point, you'll need to bend the camera downwards, making a 30-degree angle. You'll be able to see what's behind you, the ground, and it'll be easy to judge the distances.
You need a tilting camera if you are towing any vehicle. You will have a clear picture of how it's moving at the back, and it will help you stay cautious.
Screens and Monitor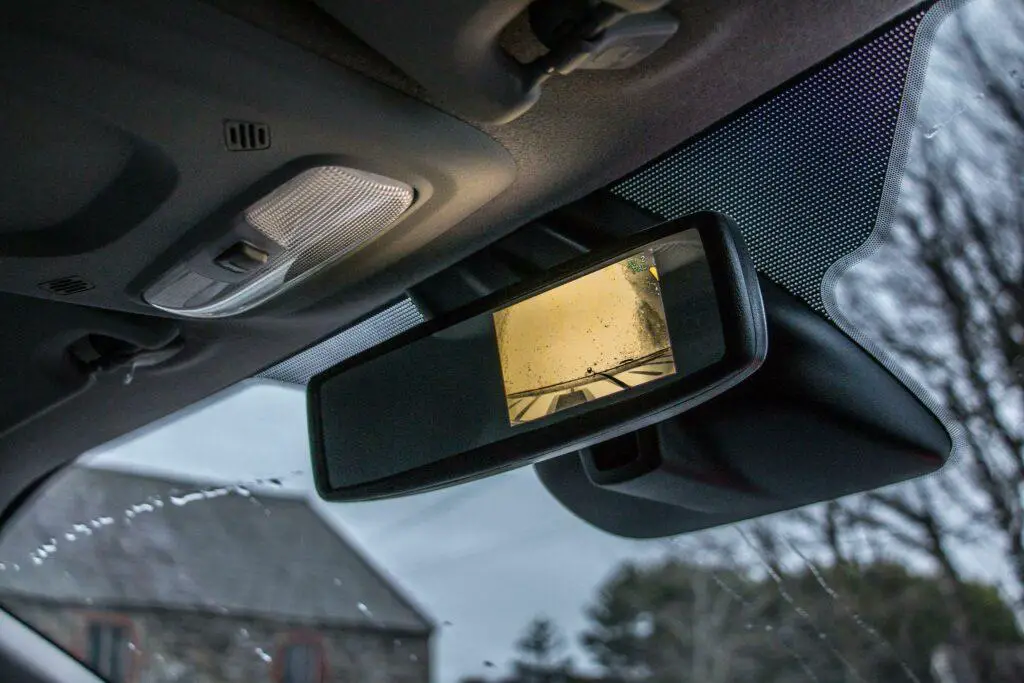 Once you fix your camera, it's apparent that you'll need to view what is being recorded. And there are numerous ways in which you can view the camera.
You can either get a separate LCD screen that's about 4.3-7 inches, enough to give you a better view.
Another way is wiring the camera into a GPS or multimedia system, which comes with the viewing screen.
A wireless camera will help you connect it with smartphones or other devices such as laptops and tablets.
You can place the devices on the dash, which will have your display.
If you can connect it with satellite navigation, it's perfect to use.
Replacing An Already Existing Monitor or Multimedia System?
If you are trying to wire the reversing camera to an already existing system, you must quickly consider a few things.
Find out if the system is capable of reading the device. If the system is older than ten years, you'll need to upgrade it to connect it to the new reversible camera.
Some of the cameras are connected to their own brand's display system; then, you'll need to buy another set or change the entire system.
Image Resolution
Another essential feature is image resolution. When it comes to the camera, a lot of people would first look at the image resolution. Some of them claim that it decides the quality.
Though the camera qualities have gone beyond 720 pixels, ideally, this range is good enough for a reversing camera.
720 pixels is the minimum resolution that is needed to view a quality image on TV.
A higher resolution means you have a better image quality. Though you'll be able to view images that are less than 720 pixels, they won't be clear. You'll have to struggle to find and differentiate objects. Especially smaller images.
If you are ready to get a new reversing camera, make sure to choose 720 pixels or more. Also, go for cameras with a wider view, at least 5 inches wide, for better performance.
IP Ratings
When you buy a reversing camera, you'll also find out that it comes with an IP (Ingress Protection) rating. The manufacturers of these cameras would state that the cameras are waterproof, but you need to check the IP rating to know if it's perfect.
IP Rating is given in two digits. The first one focuses on how much the camera can be protected from dust and sand. On a scale of 10, 6 is the highest.
The second digit reveals how resistant the camera is from moisture and water. 9 is the highest number. However, 6, 7, and 8 are also considered standard.
So, next time you see the IP code that goes IP67, that means the reversible camera is wind resistant and can withstand water for a prolonged rate. And if the rating is IP69, you can convince yourself that you got a fully waterproof reversing camera.
Illuminated Reversing Cameras
The illumination will help you view better at night. Unless you have upgraded lights, you must go for an illuminated reversing camera. It helps you with clear directions and can be very beneficial when driving in the dark.
Conclusion
A motorhome reversing camera comes with so many benefits and requirements. You need to pay attention to getting your motorhome fixed with a reversing camera. Small or big caravans, a camera will act as a coach when you park, move or reverse your motorhome.
Decide on what kind of camera suits you the best!
We hope this article was informative and helped you learn about reversing cameras.
Make an excellent step to mount a reversing camera that will be your best companion on your ride.