Buying a caravan is almost like buying a house. But, you have not finished buying yet if you did not purchase the essential accessories for your caravan.
Accessories make your caravan more homely, and you'll set off to have an exciting experience.
Though many accessories deserve to be listed, we tried to break them down to give you the Top-10. We hope this listing will make it easier for you to choose the essential accessories.
We ensured to include all the important ones and tried not to miss out much.
All the accessories that we are about to list are very much needed to make your caravan traveling more convenient and excellent. So dive in and make sure to get them all because these are, after all, the must-haves!
1. First-Aid Kit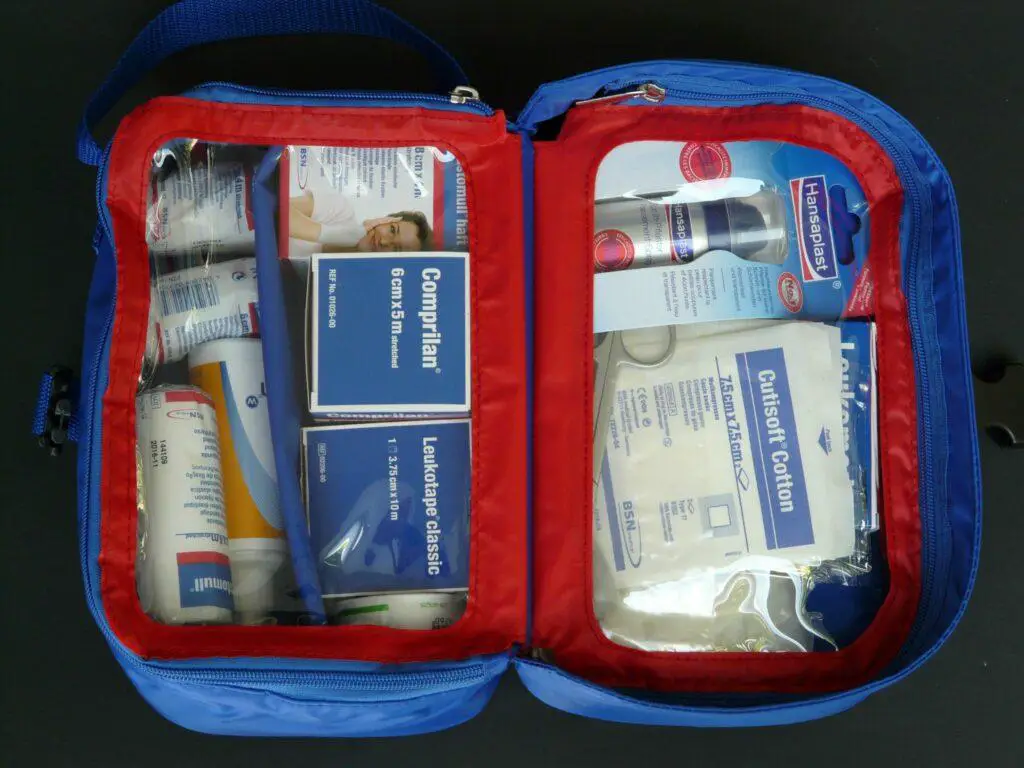 Safety is the topmost priority. Having a safety kit with some minor first-aid needs will be a life savior.  If you get hurt, like a small cut or even a bug bite, you can treat it immediately for quick relief.
A safety kit is needed, especially when you are traveling and there are chances of danger. Preparing a first aid kit will help you prepare for any minor problems you might encounter during your trip.
A fully stocked first-aid kit is the first step to start adding accessories to your caravan.
You can either make your own first-aid kit or get a readily available one.
2. Tool Kit
Another essential kit you need is a tool kit. You'll need to repair a few things at times, and that's when these tools will come in handy.
Traveling in a caravan means you are traveling with a lot of other gadgets and accessories too. So, having a well-equipped tool kit will help you overcome any issues that you can fix.
Most people forget to carry their toolboxes, and then when there is a need, they will have to fetch it from somewhere or be stuck with the problem until a mechanic arrives.
You must avoid the problem by getting a different toolkit for your caravan. This is better than carrying the one you have at home, but if you cannot afford it, you can bring the home tool kit too.
You must ensure that it's in your caravan while you are on the road.
Some essential tools to include in your toolkit:
Screwdriver set
Wrench
Hammer
Socket set
Cable ties
Duck tape
Hydraulic Jack
Check other tools that you might require if you are carrying any more gadgets or electronics.
3. Caravan Stairs
Yes, you'll need the stairs for your caravan. These are usually forgotten, or their value is not spoken well.
Caravans usually have a high entrance, and jumping up and down could be tiresome, sometimes leading to a twisted ankle.
To make it more comfortable and avoid any injuries or difficulties, you need to get caravan stairs. And this is a good investment, no matter how little it's been spoken of.
We recommend getting two-step caravan stairs, and remember to get a durable one. The stairs should bear human weight, so check them well before you get them.
Foldable steps are recommended so you can fold them up while you are on the go. Other models might need to be set up every time you need to get in and out of the caravan.
4. Locks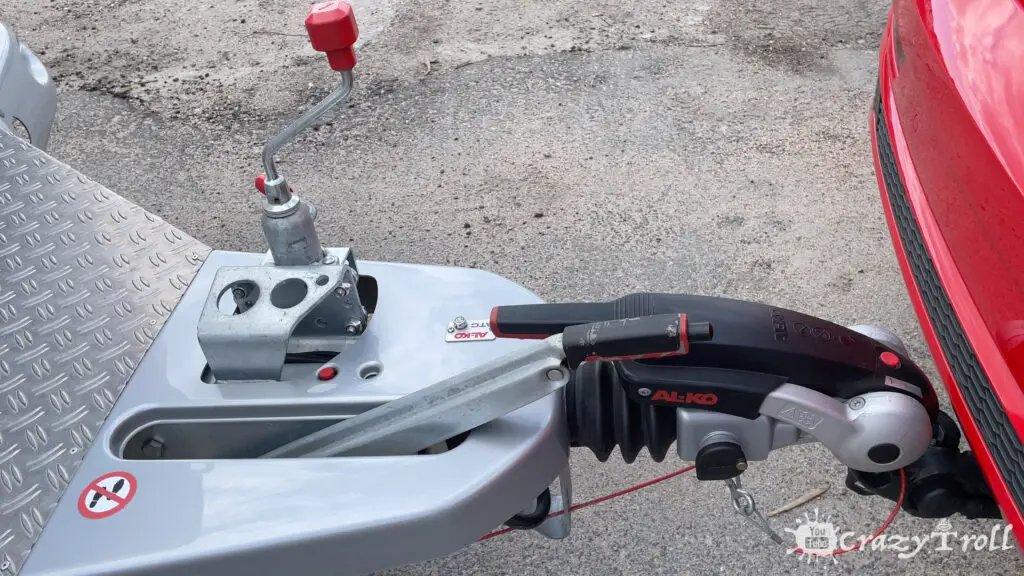 You need to get locks, especially when you reach a busy camping site. Though the caravan comes with a locking system, make sure they work well, but walking an extra mile to get better locking systems will be an intelligent choice.
Extra protection is needed if you want to be careful from theft. Check out a guide about trailer hitch locks that will help you to choose a decent one.
Also, if you want to lock some of your devices or bicycles, it's always great to have extra locks.
Don't forget to keep the keys carefully. When using advanced locking systems like passcodes, you need to be careful and remember the codes to avoid getting locked outside your caravan or from your equipment.
5. Caravan Awning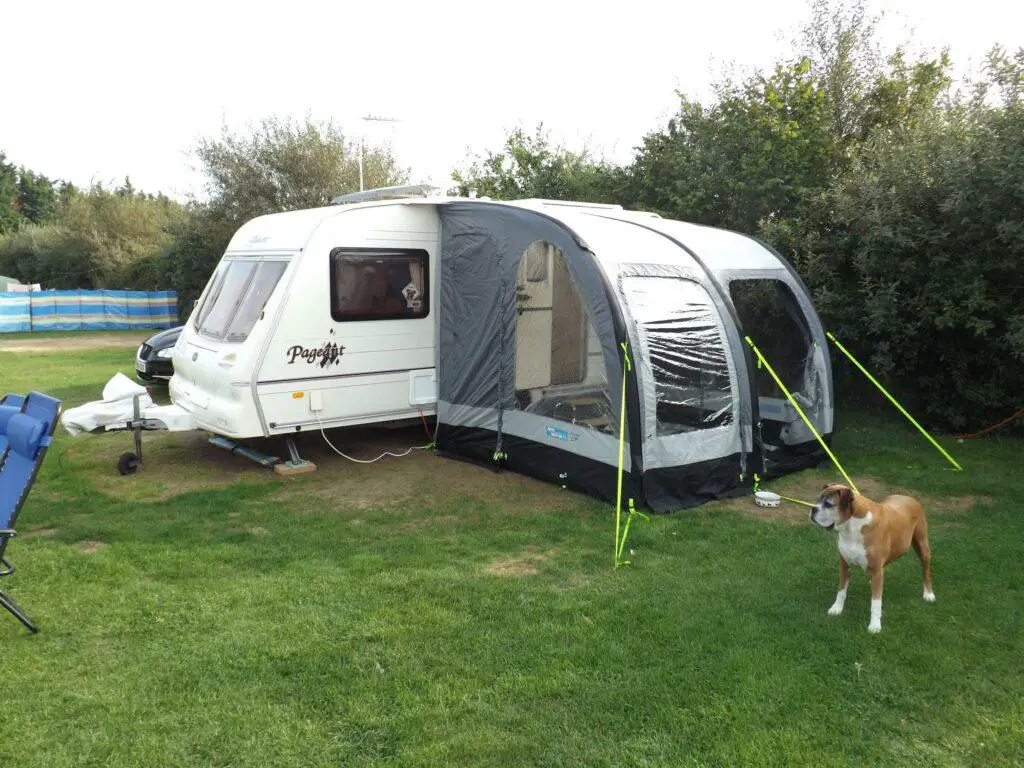 Many caravans come with an awning, but if yours doesn't have one, it's good to get it.
An awning is your little outdoor shelter. If you wish to sit in the shade watching nature during the sunny days, or you want to sip a hot beverage while you watch the rain, the awning will be a bonus to your caravan.
With upgrades and better inventions, we witnessed the emergence of more modern awnings. These come with walls, and some of them also have nets that will keep bugs or insects away. So you can eat peacefully, knowing you won't be bugged.
Also, there are many more options like the ground net to keep your chairs and tables clean. And soon, there will be many more excellent additions too. You have to check out the awning models and choose what suits your caravan the best.
6. Chairs and Tables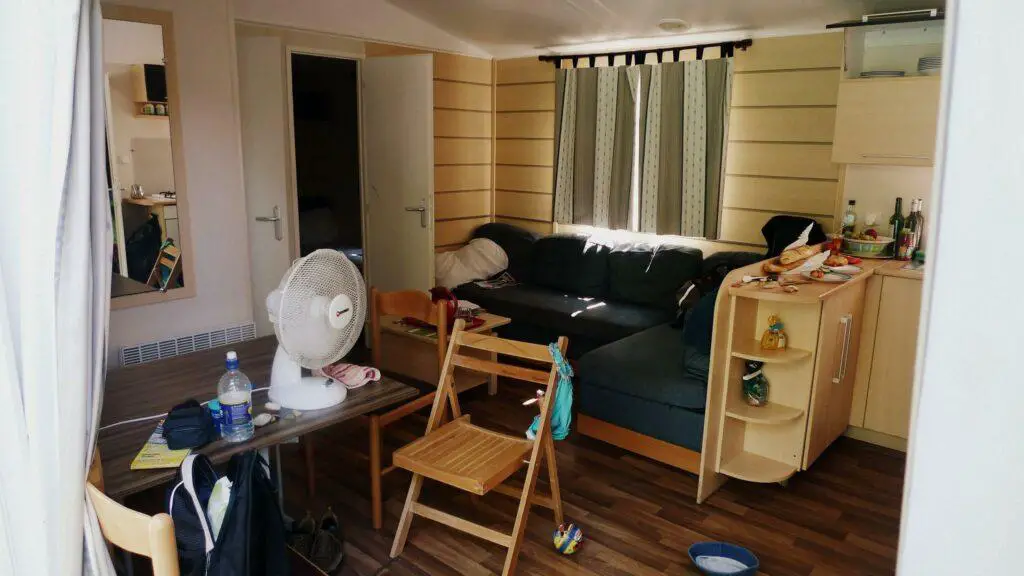 Now that we have finished talking about the awning, the next important necessity is the furniture. No, we are only going to get simple chairs and tables, not heavy furniture.
Camping chairs and tables will allow you to sit outside under the awning, or you can just sit in the open, anywhere, while you enjoy the view.
Chairs come very handy as you might not always find a place to sit during your trip.
Having a chair will allow you to sit anywhere you desire.
A small table would also be great. You can eat your food or place things on your table.
Choose a chair that can easily fit into your caravan; remember, they shouldn't be taking up too much space. Also, get the ones that are most comfortable for you. Collapsible chairs and tables are highly recommended.
Foldable chairs and tables are great; make sure to get the quality ones.
7. Crockery
Imagine getting all your favorite food for your trip and realizing you don't have proper bowls or plates to eat from; it will only ruin the happy mood.
But don't let it happen. Stock up your caravan with all the necessary crockery and see how well you'll be set for your trip.
Some caravans have built-in kitchens, so it gets easier to choose what's needed and how many utensils can fit in. Also, you can take some kitchen machines like a coffee maker, toaster or even an oven if possible.
Don't forget plates, bowls, glasses, spoons, and bottles. A set of knives will also be a great add-on.
Making it close to your home's kitchen will enrich your caravan tripping.
8. Battery
A battery that will help you charge your electric gadgets! Getting a battery will surely help you during your trip.
Sometimes, if the caravan's electric power sockets don't work, you can use this battery to power up your devices. Also, you can run some of the caravan equipment on the battery.
A battery is a good backup when the caravan sites have no power stations. And sometimes, it could be hard to get a slot. When you have your battery, you can be free from this trouble.
Select the battery's capacity according to the devices you are carrying. Estimate the number of volts required and if the battery is suitable for your requirement.
As we mentioned in Eriba Touring Troll 530 Rockabilly review was delivered with solar panel and battery, which makes our journey with caravan independent from stopping in camping sites and we can overnight on rest stops.
9. Entertainment
No matter how much we specify that outings should keep technology far away, let's face it, at times you need to watch something, listen to music or read a book to keep your spirits up.
If you think electric gadgets are too distracting, choose a book or an e-reader like a kindle. Maybe the trip can help you catch up on some reading, or if you have to stay indoors due to the weather or any external circumstance, entertainment will be your best companion.
10. Fire Extinguisher and Smoke Alarm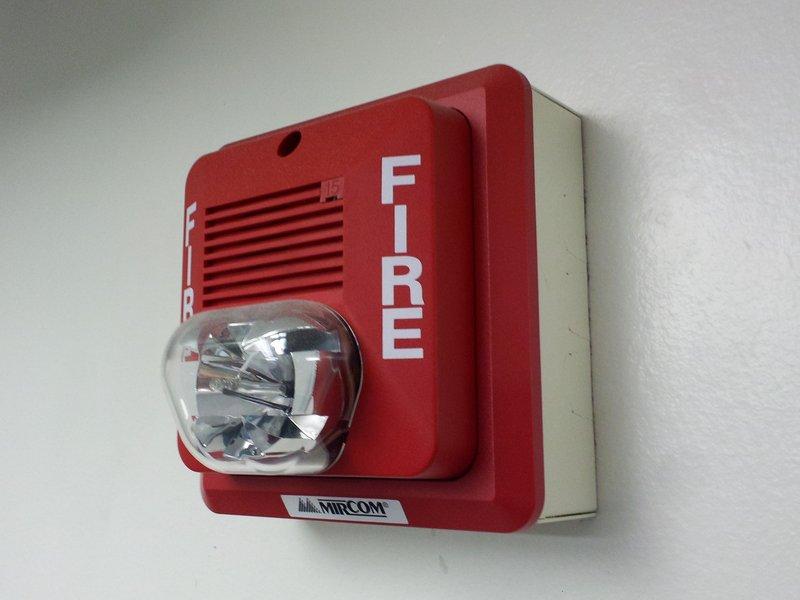 Safety is in high regard. Though we are not hoping for dangers, it's always good to be well-prepared to avoid heavy damage.
A fire extinguisher will help you stay confident during the trip, and in case of any fire, you won't panic.
A smoke detector is very much needed, so you'll be cautious even before the fire starts.
Get the best ones and install them in your caravan. Ensure that they work before going on your trip. You shouldn't ignore aspects like this when it comes to safety.
Get Your Caravan Ready For That Fantastic Trip
Once you get all the required accessories and equipment, you are good to go. We made a list of best motorhome kitchen accessories that will help you to organize your kitchen on the road.
Set up your caravan and place things for easy accessibility.
Remember not to load your caravan with many accessories; only carry what's essential; just the ones mentioned in this article are enough for you to survive your caravan trip. These 10- Must-Haves will surely enhance your caravan trip. And some of them, like the safety-related kits, need to be in your caravan at any cost.
Safety comes first always! Other aspects are the necessities; they make your trip better, that's why we've added them to our list.
Before purchasing, pick the ones with quality, durability, and high performance. You don't want to spend money on things that are not long-lasting or would not work well.
It's essential to do your research before getting any of these accessories.
Does your caravan have all the accessories that we mentioned? If not, get them right away because we are sure these are the ones that your caravan needs the most. And soon you'll be able to equip your moving home with the best.