There is nothing more exciting than an RV road trip. Using an RV allows you to tour the US freely, and it is a lot of fun. It is far more comfortable than camping, and you can really make the RV space your own.
Whether you have recently purchased your own RV, or you are renting one, you will want to make sure that you have packed everything you may possibly need. There are so many useful things you will want to consider. It is important to note that what you may find useful, someone else will not.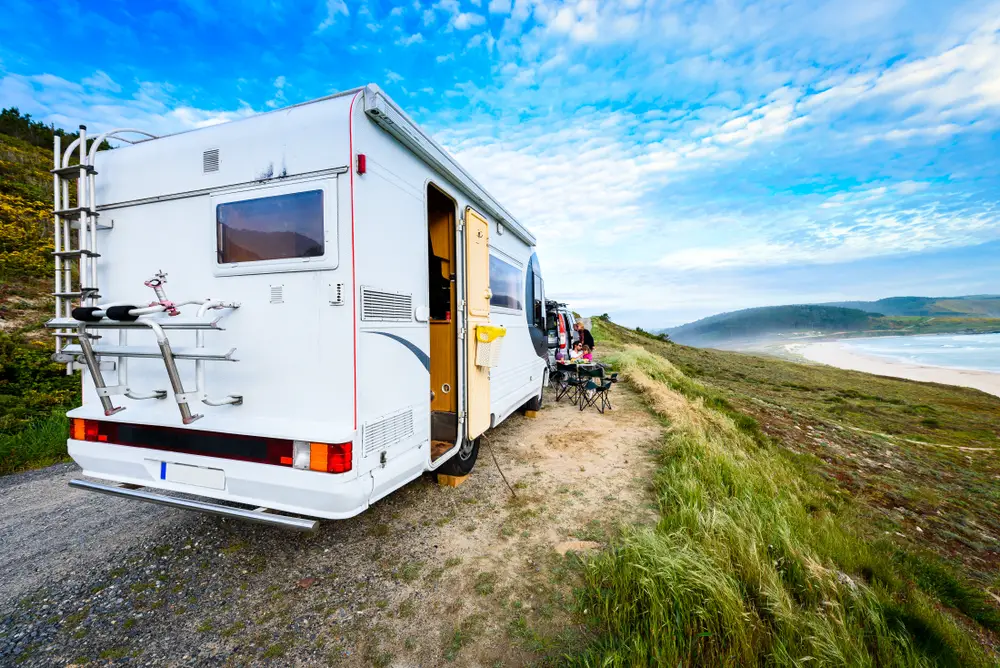 Electrical Items
Here are some electrical items you will want to consider. All of these are useful and will help to ensure you stay connected, and your devices are charged up while you are on the road.
Charging cables
Portable generator (as a back-up in case of an emergency)
Smart devices and laptop
Power cords (to charge items simultaneously)
RV jump cables
RV Items
All of these items are useful in case of an emergency, and will also be needed for the RV itself.
Proof of insurance cover
Jump cables
Water pressure regulator
Spare tire or tire fixing kit
Levelers and wheel blocks (to help stop RV rolling when parked)
Tire pressure gauge 
Travel insurance
Medical Kit and an emergency kit
Flashlights
Cooking
When travelling in an RV, the majority of the cooking will be carried out by you. As a result of this, you will need to be aware of the cooking options available to you and then pack accordingly. Here are some useful cooking items you will want to bring along with you.
Pans and Pots
Cutlery
Plates and bowls
Cooking utensils
Seasoning
Ice Packs
Water bottle
Cups
Dish soap
Dish sponge
Dish cloth
Food
Drinks
Chopping board
Storage containers
Measuring cups
Cleaning
You will want to ensure that you pack everything you will need to clean the RV correctly, such as:
Toilet blocks
Cleaning spray
Cleaning wipes
Cleaning Sponges
Trash bags
Trash can
Gloves (to clean the toilet)
Antibacterial gel
Toiletries
You will need to take some basic toiletries with you for the trip. While your RV may not have a shower, you will also need shower toiletries for when you are parked up at an RV park.
Toilet brush
Toothpaste
Shampoo
Conditioner
Face treatments or creams
Shower gel
Sunscreen 
Moisturizer
Band-aids
Sanitary products 
Tissues
Toilet tissue 
Towels
Clothes detergent
Bedding
In an RV, you will need to make your own bed in the majority of cases, and you will need everything in order to do this:
Duvet
Sleeping bags
Pillows
Bedsheet
Duvet sheet
Pillow cases
Personal Items
In addition to the essentials, you will want to pack your personal items too, such as clothing, makeup, books, board games, hiking boots, and sports equipment. What you pack will depend on the activities you are planning to do and personal preferences too. 
As you can see, there are a lot of items that you will want to take into consideration when packing for an RV road trip. The items may vary depending on your needs, and if you are bringing children with you. 
There are so many items to take into consideration that we would recommend using a checklist. This will help you to ensure you have included everything you could possibly need. 
If you have rented an RV, in some cases, some of the items listed above will come with the rental. However, if you have just purchased an RV, then it is likely that you will need to bring all of these items with you.

The beauty of owning your own RV is that when you have carried out the initial packing, a lot of the items can stay in the RV and you will not need to repack them again for your next trip.
How Do You Pack An RV Like A Pro?
RV's have a limited amount of space. As a result of this, you will want to make sure you are not over packing. While there is more space in an RV in comparison to a car or a van, the space is still limited.
Given this, you will want to ensure that you are utilizing all of the space you have available. This includes storage within the RV, and any other storage that is accessible from outside the RV. 
When packing, it is sometimes useful to take items out of their original packaging. This can help to save space. Storage boxes are very useful to use, and they can be purchased in a variety of different sizes.
If you are packing for a long trip and do not need constant access to all of your clothes, you can store them in a vacuum packed bag. This saves up a lot of space. In many RVs, there is storage available underneath the sofa and bed, which is useful. 
When you are about to set off, it is very important that everything is secure and safe. We would recommend locking cupboards and draws to ensure that they do not open when you are traveling. In addition to this, any loose items should be tied down or put away for safety reasons.
The best way to pack like a pro is to not over pack. Only take the essentials that you need, and remember to only take enough food for a short while, you do not need to bulk purchase food, as there will be limited space to store this.
If you make a list of everything you need, this will help with your organization. You will also want to ensure that when you are loading the RV, that the items are spread out evenly. You do not want to have too much weight in one section of the RV as this can cause issues and affect the RV. 
Ultimately, you will want to pack the essentials and everything you need while packing as light as possible to prevent items weighing the RV down.