Wild camping in Norway is a great solution as Norway is a very expensive country, but wild camping is free and gives a lot of opportunities and flexibility on your route. Many travelers choose to visit Norway on campervans or motorhomes and camp wild as much as possible!
Even we, living in Norway, prefer wild camping, but the biggest problem you will meet is to find a good camping spot for your next overnight. Let's take a look at how if it is safe, legal, and how to find a proper spot.
Wild camping is actually the same term as Boondocking that is used mostly by overseas travelers and used by RVers to describe RVing without being connected to water, electricity, or sewer.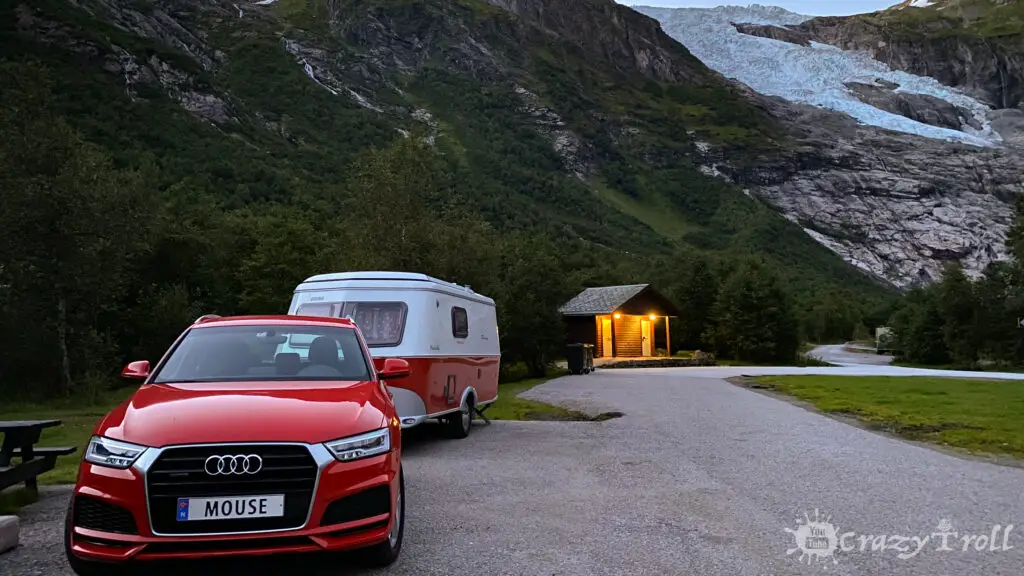 Is wild camping allowed in Norway?
Wild camping is allowed in Norway, but you have to follow a list of simple rules:
Camping allowed for tents, sleep under the stars, as well as camping cars and caravans.
Camp at least 150 m away from buildings, houses, or cabins
Stay up to two days on the same camping spot or ask for the permission of landowners.
Stay on uncultivated land and not farmland under cultivation, hay meadows, or young plantations and regenerating forest
Respect nature and wildlife
Leave no litter or other trace of your stay
Campfires in and near forests are prohibited in a period from 15th April to 15th September.
Fishing of saltwater species is allowed without a license, but fishing inland lakes and rivers require a license.
Read also: Some other regulations and tips on camping in Norway
How to find camping spot in Norway?
Searching for a good or just simply available sport might take a lot of time learning the satellite maps. It may become a huge problem if you are already in the area at late hours or in high season.
We have created our map combining camping spots from the municipality, rest stops along the road, and some of the camping sites. This map is still being updated, but already now you can add it to your bookmarks.
The first choice for camping cars, caravans, and motorhomes are rest places along roads. Most of them are equipped with tables and toilets, but some are even equipped with grills and showers. The Norwegian Road Authorities created a map and keep it up-to-date.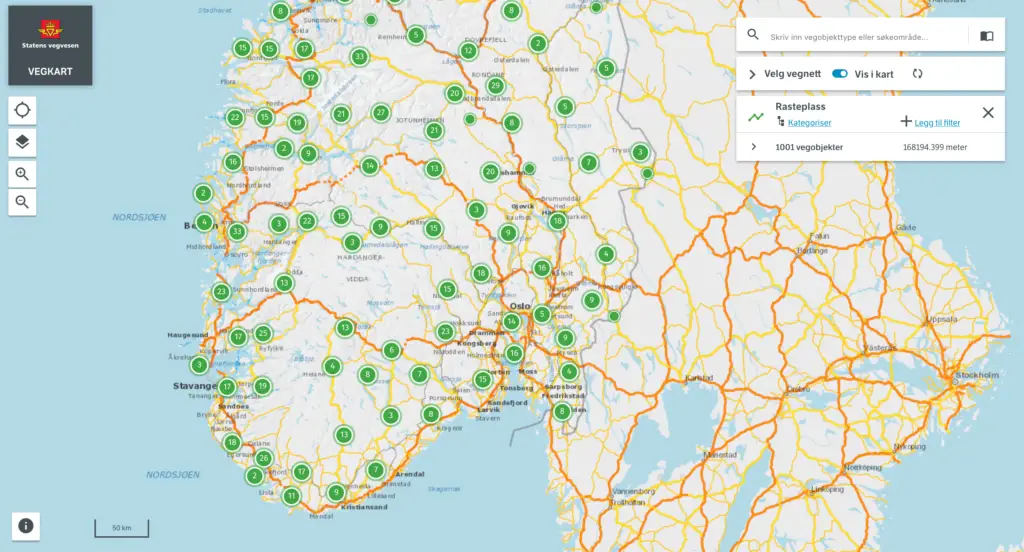 Below a map will be useful if you haven't found a wild camping spot or simply decided to find an overnight place with a power supply or even water. This is a map of motorhome pitches that will fit for campervans and mostly for cars with caravans.