Like any other holiday home, buying a static caravan is a huge decision. While it shouldn't be taken lightly, the benefits are undeniable and it's actually a lot more affordable than you may think.
Before we dive deeper, let's talk about the benefits of having a caravan. Firstly, owning a static caravan eradicates the stress that comes with booking a holiday.
When you arrive all your facilities are within easy reach and it will be as exactly as you left it from your last visit. They really are a home away from home! Preparing for a holiday in a static caravan is as simple as packing your bag and hitting the road. 
But let's look a little deeper at the benefits of owning a static caravan, as well as things to consider before buying one.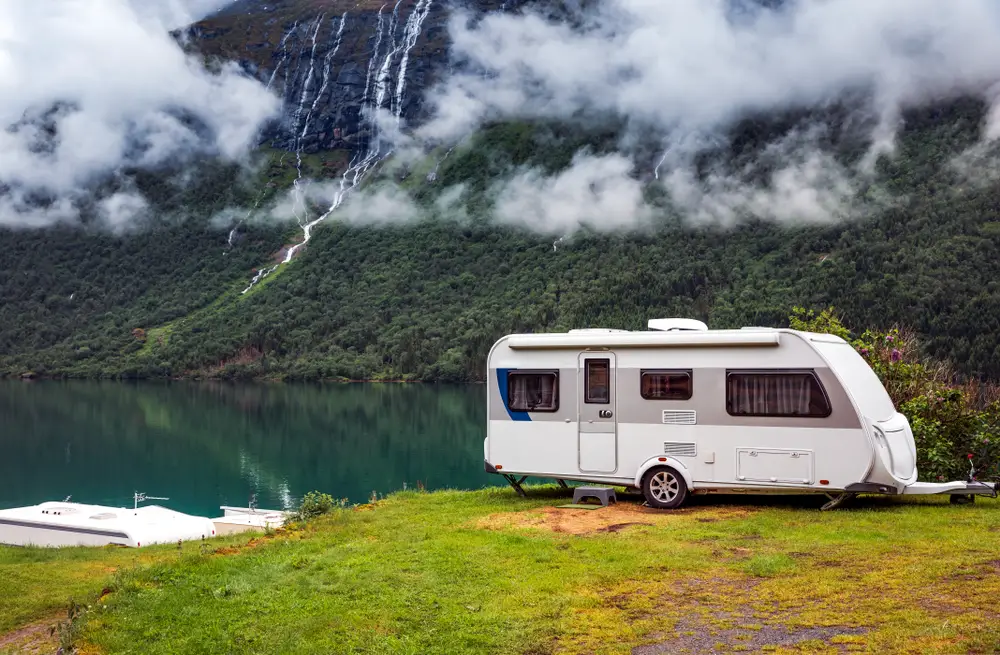 Are Static Caravans More Cost-effective Than Other Types Of Accommodation?
Many of us have dreamed of having a holiday home, but owning a bricks and mortar holiday home is a hard dream to make reality due to the huge financial cost.
But owning a static caravan is the next best thing, and often has a lot more practical benefits than owning a villa, chateau, or whatever luxurious holiday homes people dream of owning!
Plus, as many people have their static caravans in their home country, owning a static caravan means no expensive flights abroad. It's even more cost effective than renting holiday cottages or a caravan, as you don't have to pay for a visit and you can go whenever you want.
A Lifestyle Investment
A static caravan is not just a great financial investment but an excellent lifestyle investment too. Having the freedom to escape whenever you want to somewhere that's yours does wonders for your mental well-being, and at a much lower price than owning a holiday home or apartment. 
Are Static Caravans A More Cost-effective Way Of Holidaying?
Besides not having to pay for your flights or accommodation, as you don't need to go abroad to enjoy your static caravan you won't have to worry about fluctuating exchange rates. This is excellent for budget management.
Speaking of budget management, as a static caravan has all the amenities you would have at home, you can cook in the caravan and not have to break the bank on expensive meals in restaurants. 
You can also buy your static caravan as close to home as you'd like, and this reduction in travelling means no expensive airport transport and parking fees.
How Long Do Static Caravans Last?
This is a difficult question to answer, as it will depend on the type of caravan you buy and how well you look after it. But typically static caravans last between 30 to 50 years.
It's useful to think of owning a caravan like owning a car, where the value steadily decreases over time.
Of course, another thing that makes static caravans a worthwhile investment is the ability to rent it out to friends, family, or even strangers (more on that later), which allows you to generate some income from your caravan.
However, some holiday parks may have age limits on static caravans. After your caravan has reached the limit you may need to trade it in for an upgrade.
Every park has different licensing periods, so always check what the guidelines are. But usually, the average age limit is 15 years for basic static caravans and up to 25 years for more luxurious models with proper maintenance of the caravan.
Can I Have A Mortgage To Buy A Static Caravan?
Unfortunately, you can't take out a mortgage to buy a static caravan but you can finance it. There are plenty of specialist lenders who can give advice on this and provide you with loans for your static caravan. 
But while a static caravan is more cost-effective than other types of holiday accommodation, there are some other costs you have to consider. After you buy a caravan, caravan insurance, utilities and site fees will follow.
Renting Out A Static Caravan
Savvy static caravan owners will rent out their caravans for a little extra income, and this can be especially profitable during peak season. 
However, while many sites are happy for you to make some rental income, always check what the rules are before you do anything.
What You Need To Take Account When Buying A Static Caravan
As we have seen, buying a static caravan as a holiday home is a big commitment. It is often referred to as a 'leisure investment' rather than a traditional investment. This is because the gains are recouped over time, not just in financial terms.
We have discussed some of the benefits and potential drawbacks of owning a static caravan, but what do you need to take into consideration before buying one?
Firstly, it's important to ask yourself why you want a static caravan and what you're looking to get out of your investment – if anything. While this may seem like a simple enough question, some often do not think about it and when asked that question becomes unsure if this is what they really want. 
As with any big investment, make sure to do your research on holiday parks in your area. After all, you'll want to make sure you're spending your time in a place you like! Don't assume all holiday parks are the same, and what might suit the needs of a couple may not suit the needs of a family with children.
The golden rule is knowing what you want to get from owning a static caravan. It's always worth remembering that a static caravan is not a good investment if you don't use it!
It's too big of a financial commitment to only use once, it has to be a place you want to return to time and time again. Make sure you choose a holiday park that has plenty of facilities and nearby attractions to discover and enjoy.
Disabled access is also an important factor. Thankfully, more and more holiday homes are becoming more accommodating to those with disabilities, and this becomes even more of an important factor if you want to rent out your caravan. You don't want to exclude a potential guest because your caravan has no disabled access.