Romsdalsgondolen in Åndalsnes is the newest attraction and the longest cable car in Norway. The rope length is 1675.9 meters, but a ride takes just 5 minutes.
The gondola will bring you to the station at 697 meters above sea level with spectacular panoramic views over fjords and mountain peaks.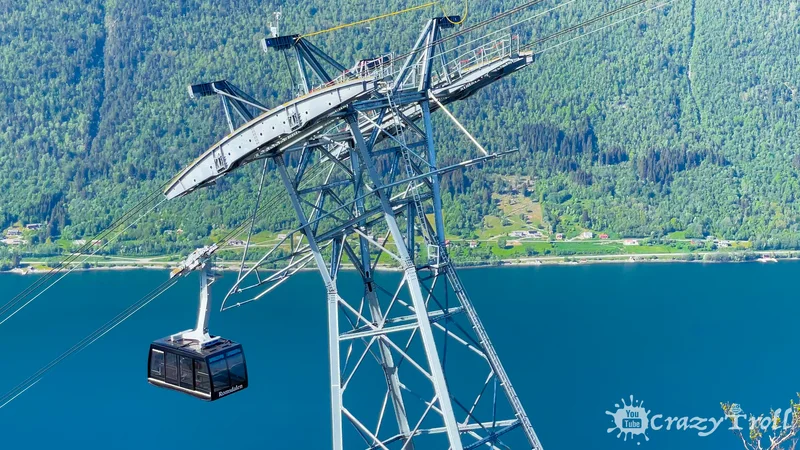 Does Romsdalsgondolen worth it?
Definitely – Yes! Taking the ride on the gondola and on the station, you will enjoy spectacular views of the valley, surrounding mountains, fjords, and rivers!
From the cable car station, there is a trail to the most recognizable viewpoint of Åndalsnes – Rampestreken. This observation deck is located at 537 meters in height and is very popular among tourists and a great place for beautiful photos and selfies.
We took a ride with the gondola once it was opened and absolutely happy with this new attraction in Åndalsnes. We made a short review on YouTube of Romsdalsgondolen and hiked down to Rampestreken.
We invite you to visit our YouTube channel or page where are listed our road trips with our Eriba caravan.
Hike trails to Romsdalseggen
There are many walking trails on the top, and they are all marked with stone turrets and red T signs, so you won't get lost! You can walk along the ridge higher and enjoy the views of valleys and Trollveggen, mountains, Romsdalsfjorden, Isjorden, and rivers!
One of the most popular hikes is to Romsdalseggen. But do not forget to check the time of the last return trip, so as not to be late.
We definitely recommend the place to visit, but hiking or a trip with a gondola depends on your strength and mood!
Rampestreken
We were on Rampestreken in early spring and climbed from the very bottom and that was a rather hard hike through the melting snow. But now you can take a ride with Romsdalsgondolen and enjoy the views of the snowy peaks from the station or take a hike down to Rampestrekken.
Eggen Restaurant
Eggen Restaurant opens on the top with spectacular views in all directions. This restaurant will be opened in early July, so we recommend checking working hours and booking possibilities in advance since it might be fully booked.
More details on the restaurant website or booking page.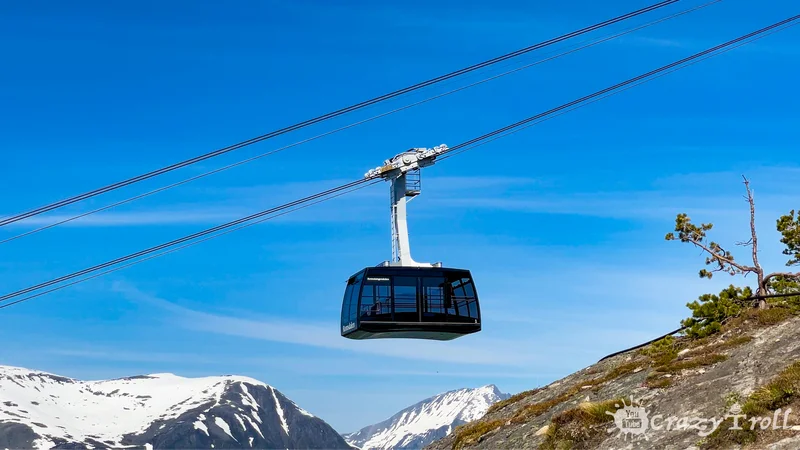 How often does the gondola go?
By default, the gondola departs every half an hour during opening hours, but it is promised to run it continuously if awaiting passengers will appear.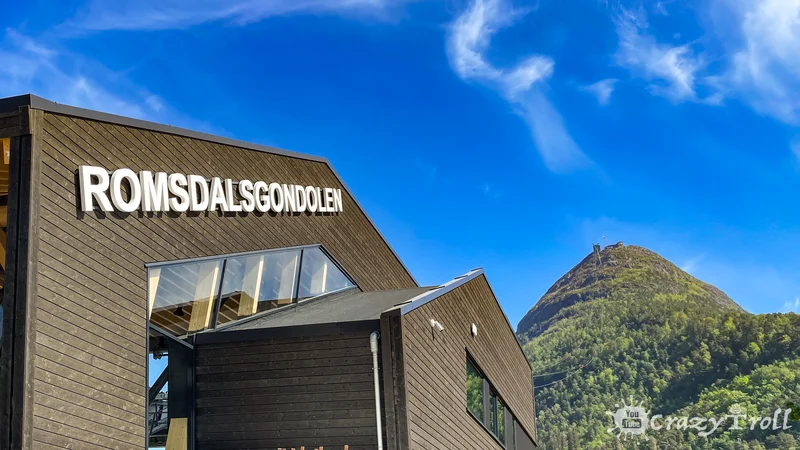 Ticket Prices and Working hours of Romsdalsgondolen
Romsdalsgondolen ticket prices in 2022
| Ticket groups | Round trip | One way |
| --- | --- | --- |
| Adults | 450 Nok | 300 Nok |
| Children (6 – 17 years) | 250 Nok | 180 Nok |
| Children (0 – 5 years) | 0 Nok | 0 Nok |
| Family ticket (2 adults + 2 children) | 1200 Nok | 800 Nok |
| Bike | 75 Nok | 75 Nok |
| Dog | 75 Nok | 75 Nok |
| Skis | 75 Nok | 75 Nok |
Romsdalsgondolen ticket prices from 2nd July 2020
Working hours of Romsdalsgondolen
Dates
Opening hours
29th May – 2nd July
Mon-Sun 11:00 – 19:00
3rd July – 8th August
Mon-Sun 10:00 – 23:00
9th August – 31st August
Mon-Sun 11:00 – 22:00
1st September – 30th September
Mon-Thu 11:00 – 18:00
Fri-Sat 11:00 – 22:00
Sun 11:00 – 18:00
1st October – 19th December 
Mon-Tue Closed
Wed-Thu 11:00 – 18:00
Fri-Sat 11:00 – 22:00
Sun 11:00 – 18:00