Eriba caravan is 3-in-1 and includes everything – style, originality and quality! But we found a special one with Rockabilly exterior!
And since, it was important for us that the camper should be tiny, maneuverable and we could stop anywhere (free or wild camping is allowed in Norway), so our choice was obvious – the Hymer Eriba Touring Troll 530 Rockabilly that matches our requirements perfectly and can't hide – it was love at first sight.
We ordered a camper in February and got it on June 6! We couldn't miss a chance to drive home with the longest route possible.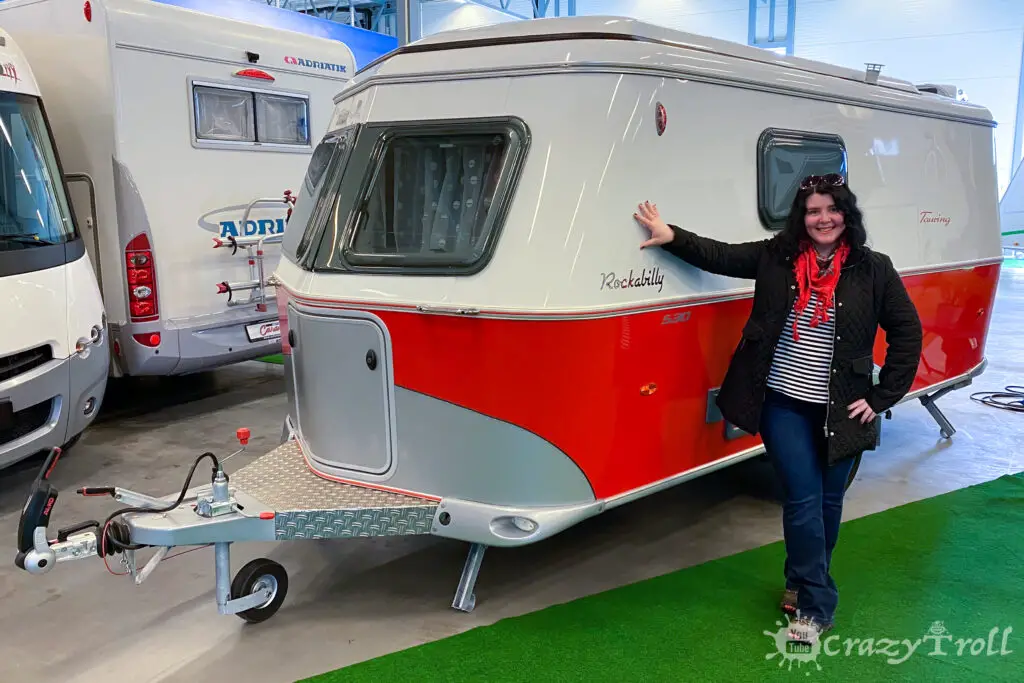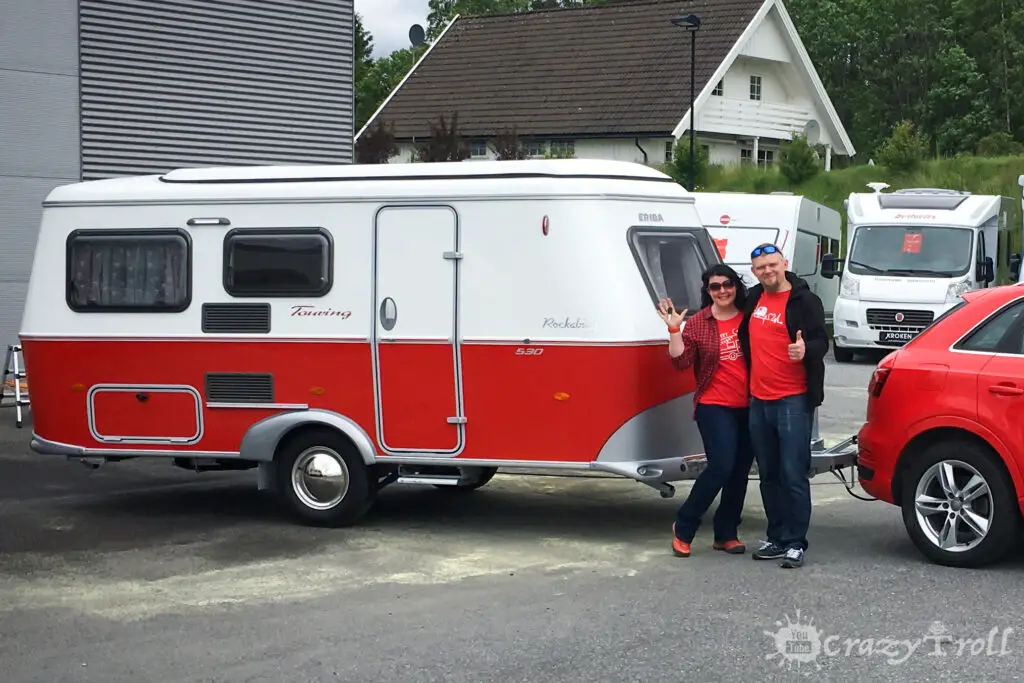 Camper successfully took it's place in our garden and have to admit it looks as a decoration and colorful addition.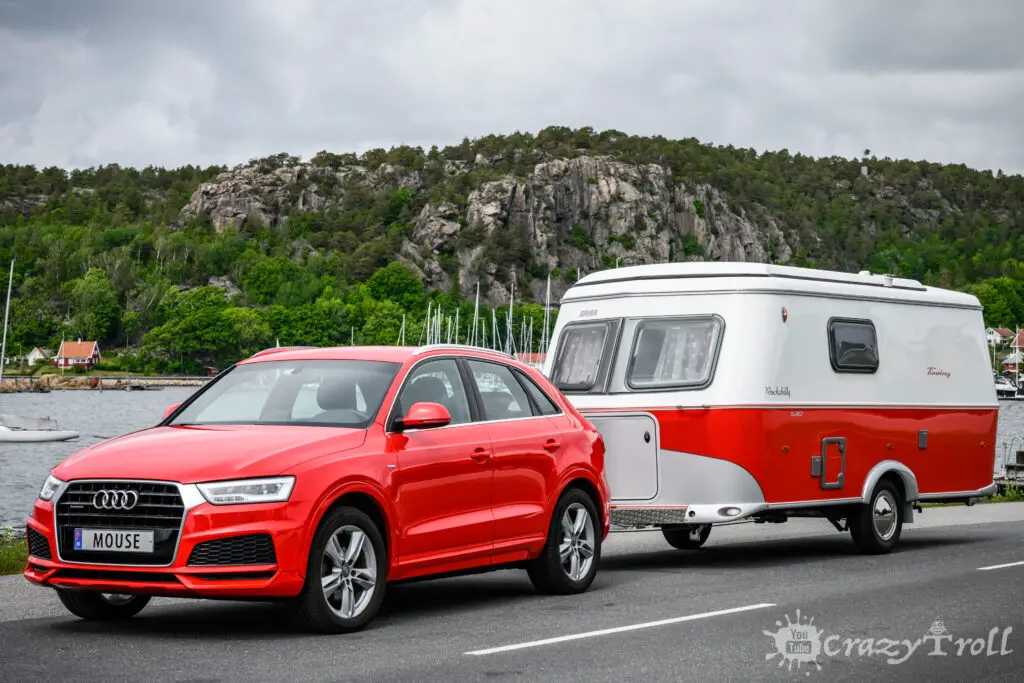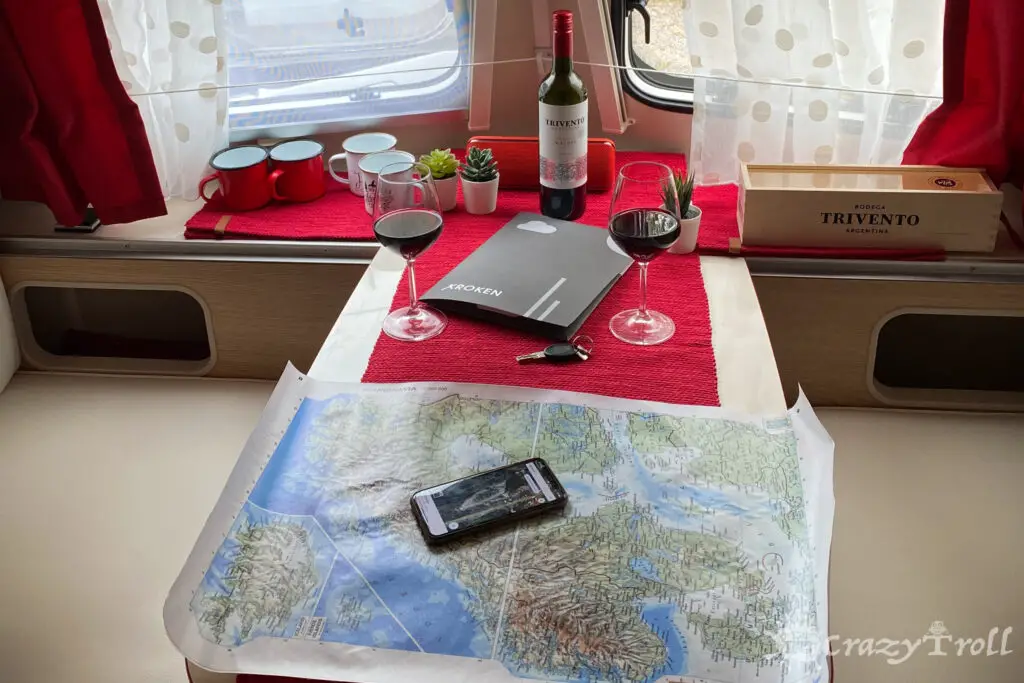 After that, we had 5 days to stuff the caravan with everything necessary for the first trip, but we were well prepared in advance and a lot of useful stuff was already waiting for the "CrazyTroll" to arrive home.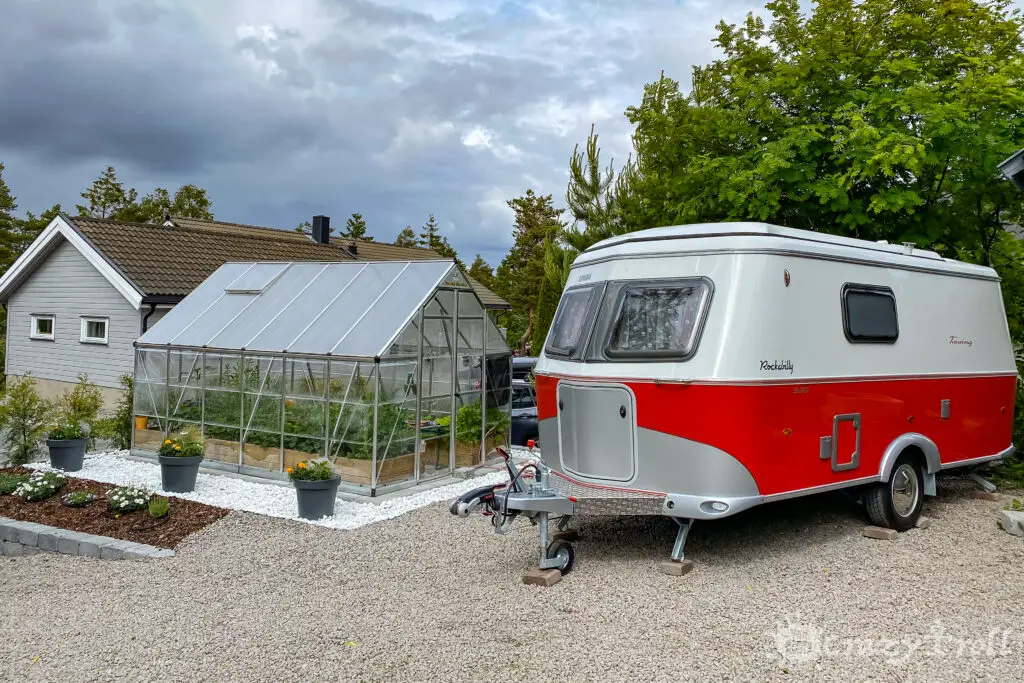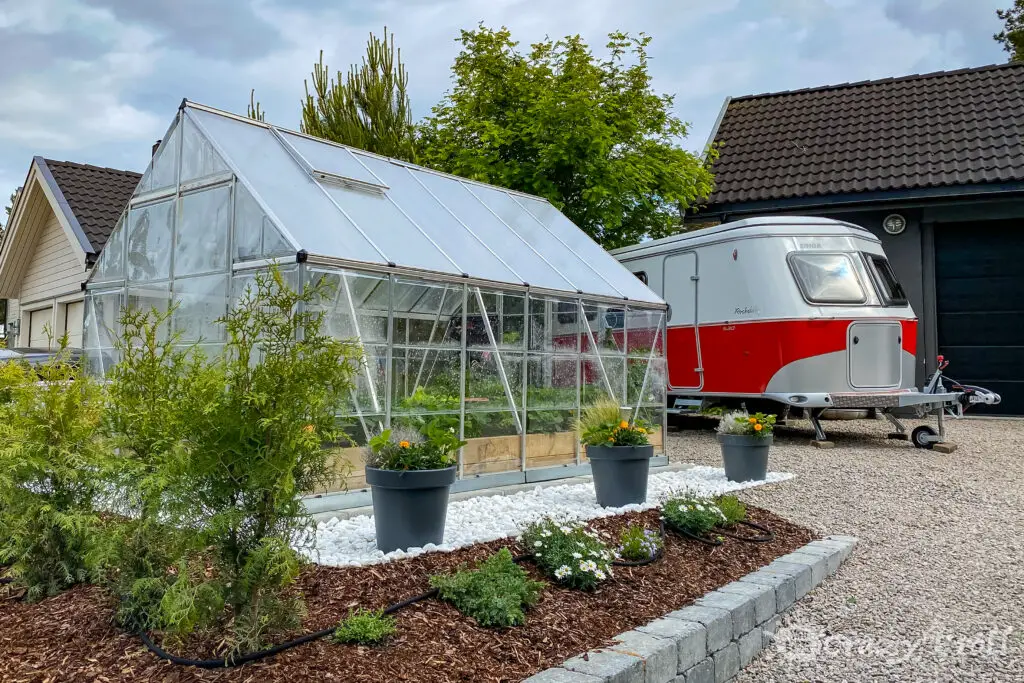 To be honest, we couldn't understand how could we live without "CrazyTroll". Even when it's standing in the garden – it is cozy to drink coffee and dream of future trips!