Norway is a beautiful country and to see most of the places from tourists' bucket lists requires a lot of driving. The shortest routes are often over 2000 km, so planning becomes crucial to make your road trip enjoyable.
It is very valuable to arrive at your destination country well rested and start your journey immediately! One of the best solutions for the long journey is traveling by ferry. Despite the location, long shoreline, and lots of ports, Norway had just a few ferry routes with international destinations.
Let's take a look at the ferry lines and destinations and some offers from shipping companies!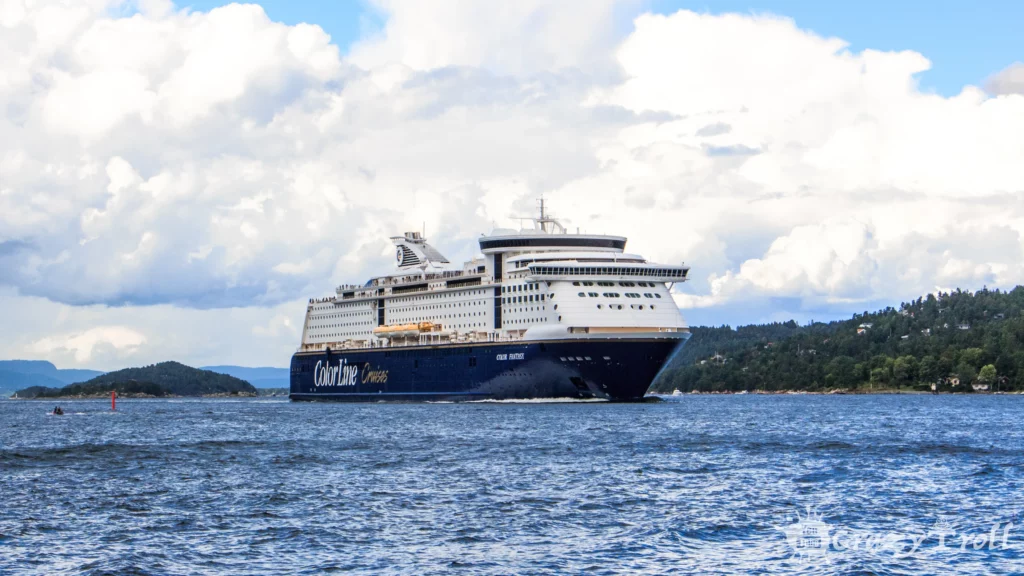 Ferry from Sweden to Norway
Sweden is a neighbor country with a mainland border and the easiest way to travel to Norway is to cross the border by car or train, but if your route lays in Southern Norway, then you can save both time and money by taking the ferry from Swedish port Strömstad to Sandefjord that lay on West coast of Oslo fjord.
Your journey will take only 2,5 hours and if you compare it to driving around the Oslo fjord it is even faster! Driving to Sandefjord will take you about 3 hours. You either have to drive through Oslo, Oslofjord tunnel that can be closed, or take a ferry between Horten and Moss. You can read more about ferries in Norway and even get 50% on ferries if you get prepared in advance!
While onboard you can have a short rest, enjoy your meal or even shop Tax-Free onboard.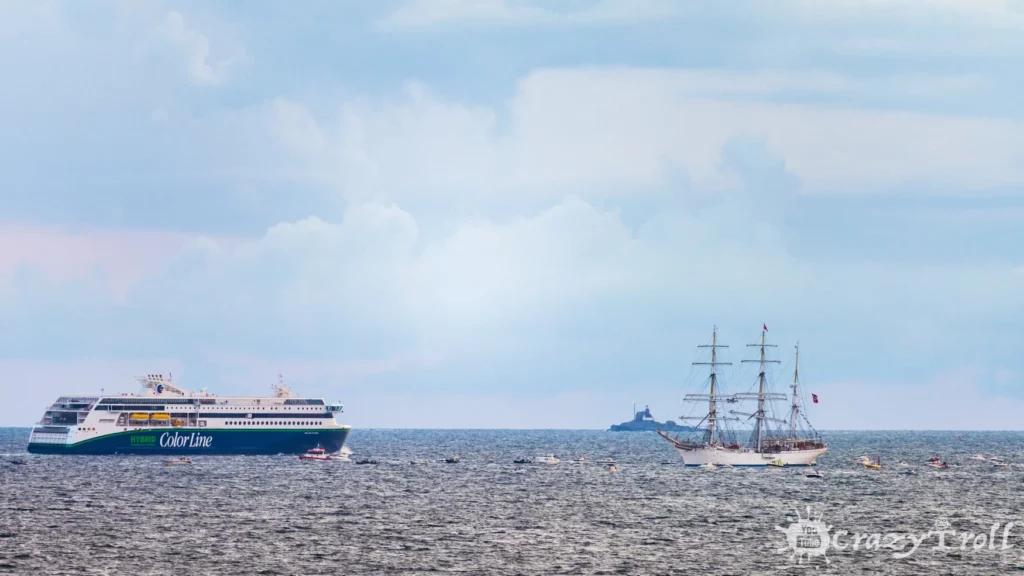 This ferry line is operated by Fjord Line with ferry MS Oslofjord and Color lines with two ferries – Color Viking and modern hybrid ship – MS Color Hybrid. There are up to six daily departures from each port.
| | | |
| --- | --- | --- |
| The ship name and Departure time | Sandefjord – Strömstad | Strömstad – Sandefjord |
| Color Viking | 07:00 | 10:00 |
| MS Oslofjord | 08:30 | 12:00 |
| Color Hybrid | 10:00 | 13:40 |
| Color Viking | 13:30 | 17:00 |
| MS Oslofjord | 15:20 | 18:30 |
| Color Hybrid | 17:00 | 20:00 |
Time table of ferries between Strömstad and Sandefjord
Ferry from Germany to Norway
There is a direct ferry line to Norway's capital from Germany with daily departures between Oslo and Kiel and this line is operated by Color Line. Departures are at 14:00 from both harbors and the journey takes 20 hours.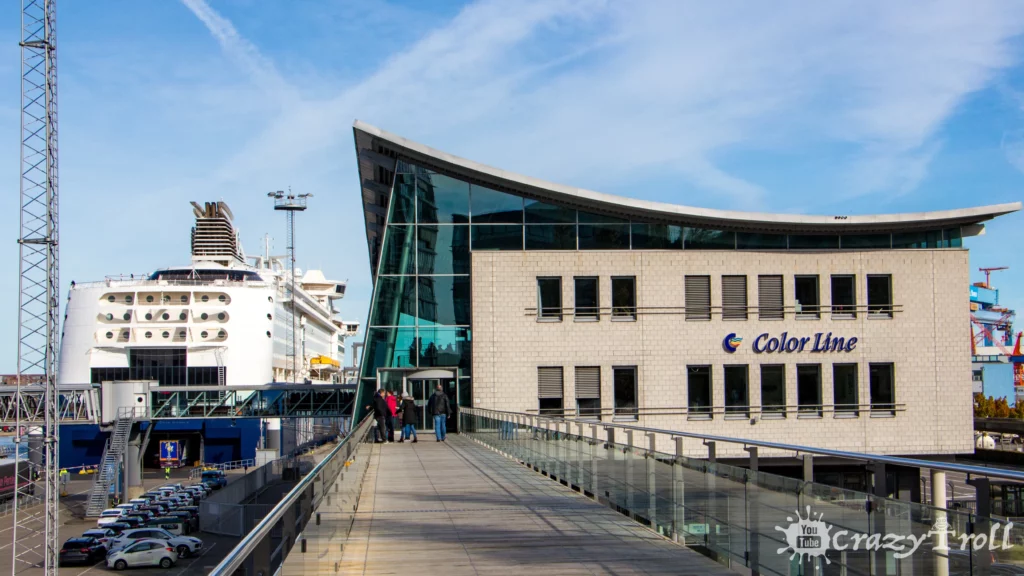 Is it cheaper and faster to drive between Kiel and Oslo?
If we compare the time at sea and on the road, then driving seems to be faster as the journey by road can be as quick as 11 hours, but this time doesn't include stops for the rest, so you can add several hours and recon with 13-14 hours. Such a journey will require a good rest after the trip that you can easily afford onboard.
The distance between these cities is about 1000 km, so depending on your car consumption or whether you drive with the caravan – you should consider fueling the car with about 60-100 liters of fuel. Driving by car will include crossing the Øresund bridge that has a full-price ticket of 54 EUR for cars under 6 meters and 108 EUR for cars with trailers under 15 meters long.
Øresund bridge can be paid when you pass or you can purchase a ticket online that will save you time and will make passage more pleasant. BroPass gives a good discount but costs 44 EUR per year, so it is very profitable if you pass 3 times or more per year. AutoPASS is not valid as a payment method at Øresund bridge toll station.
The estimated cost for driving a light car ends up with a budget of around 120-140 EUR and for medium cars with a caravan closer to 200-250 EUR that is comparable to ferry tickets with the cabin, but still much cheaper. You can easily check the current offer online with Color Line and made a decision on preferable transport.
Ferry from Denmark to Norway
The network of ferry lines between Denmark and Norway is way more intensive. A total number of 7 ferry crossings from Fjord Line, DFDS Seaways, and Color Lines are available for travelers! Let's take a closer look.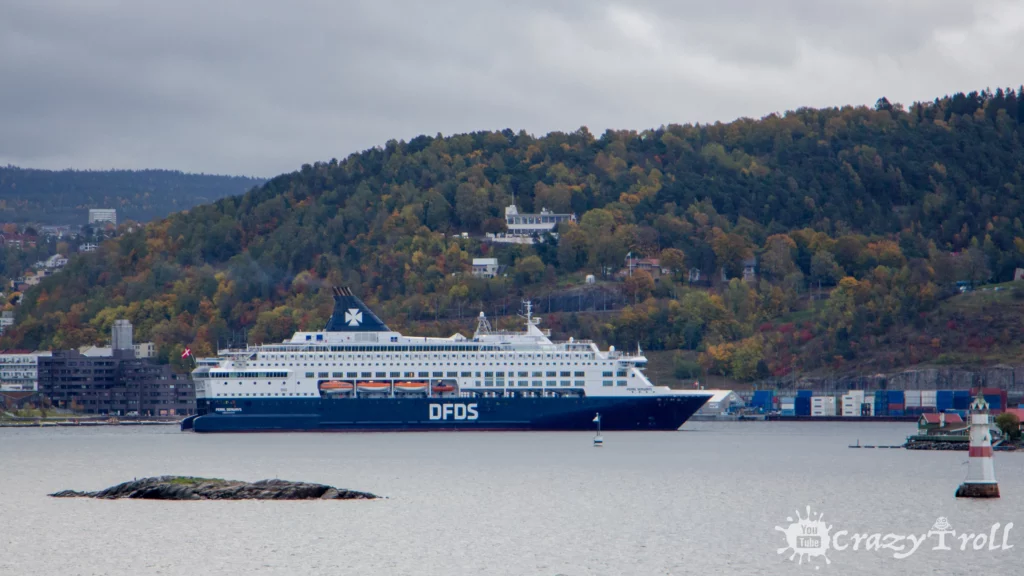 Oslo – Frederikshavn – Copenhagen
DFDS offers a combined route to Oslo – you can board in Copenhagen or in Frederikshavn, so you can choose to travel across Denmark before boarding your ferry to Norway or just visit both capitals. The journey takes 17 hours 15 minutes between Oslo and Copenhagen and only 8,5 hours between Oslo Frederikshavn.
Prices are often very attractive and similar to your expenses driving by car but will give you a great advantage of a good rest onboard the ship for you and your family.
Ferry Destinations from Hirtshals to Norway
Hirtshals is a cozy Danish town and seaport with a ferry terminal connecting Denmark with 5 Norwegian ports. From Hirtshals, you can take a ferry to Larvik, Kristiansand, Langesund, Bergen and Stavanger operated by Fjord Line and Color Line.
Below are the departure times for ferries from Hirtshals to Norwegian ports. For the ticket prices please visit ferry line websites. In most cases, it is worth taking the ferry to Norway as it will save you a lot of time on the way to the main destination and attractions.
Departure time
Transit time
Hirtshals – Larvik (Color Line)
12:45, 22:15 (from Hirtshals)
08:00, 17:30 (from Larvik)
3 hours 45 minutes
Hirtshals – Kristiansand (Color Line)
12:15, 20:45 (from Hirtshals)
08:00, 16:30 (from Kristiansand)
2 hours 15 minutes
Hirtshals – Kristiansand (Fjord Line)
11:45, 18:00 (from Hirtshals)
08:30, 15:00 (from Kristiansand)
3 hours 15 minutes
Hirtshals – Langesund (Fjord Line)
09:00 (from Hirtshals)
14:30, (from Langesund)
4 hours 30 minutes
Hirtshals – Stavanger (Fjord Line)
20:00 (from Hirtshals)
20:00, (from Stavanger)
10 hours 30 minutes
Hirtshals – Bergen (Fjord Line)
20:00 (from Hirtshals)
13:30, (from Bergen)
16 hours 30 minutes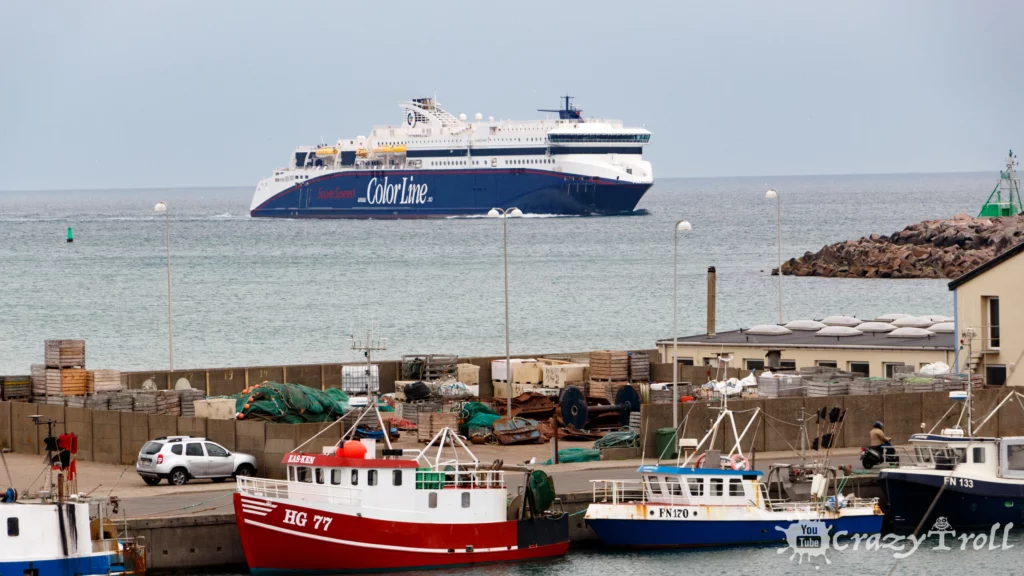 Ferry from UK to Norway
At present moment there is no direct connection between ports in the United Kingdom and Norway for passengers, however, there are some alternative ferry connections via the Faroe Islands.
Despite the fact that DFDS Seaways and Sea-Cargo have departures from Immingham to Norwegian ports, there are restrictions for private passengers both at ships and terminals.
Most important that private passengers are not permitted to be carried through Immingham due to UKBF port approval. Leisure passengers traveling with motorhomes and caravans have to use passenger ferries only that are not yet established between UK and Norway.
Source links:
https://www.fjordline.com/en/p/our-ferry-routes/stromstad-sandefjord