We have made a shortlist of items, devices, equipment and accessories we bought for our caravan for easier traveling and camping. Here are our first pick items.
Compact Safety – AL-KO AK300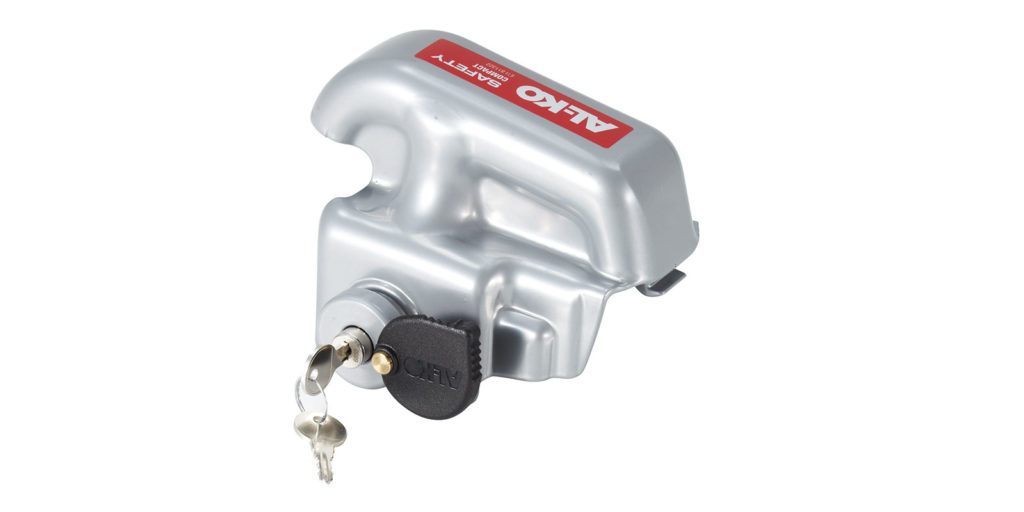 We upgraded coupling system with anti-theft device from nearly first day. Main reason is that we plan stay in lonely places as well as visit major cities and leave camper unattended for some time.
This trailer hitch lock allows to keep it on coupling continuously while driving, parked with or without a car. Quickly and securely supplement the usual anti-theft devices on the towbar – especially for use while stationary.
The tried-and-tested solution offers protection both on the road and when parked
Stabilizer coupling (AKS™ 3004)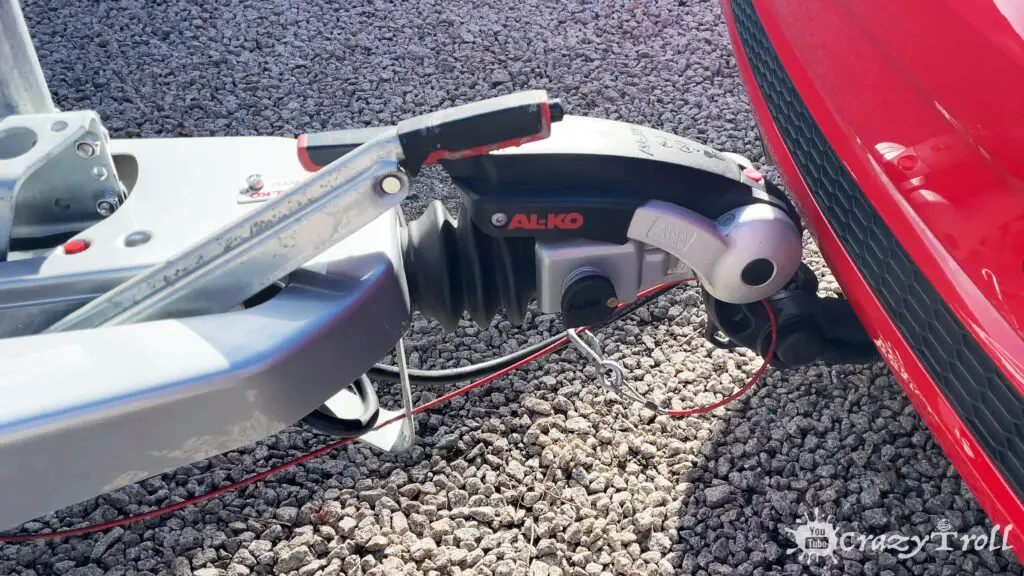 AKS™ 3004 featuring outstanding design and improved ergonomics noticeably suppresses snaking and pitching movements, for a safe and relaxed journey. The unique stabilizer coupling with 4 friction pads is suitable for use with trailers up with a total weight of up to 3,000 kg.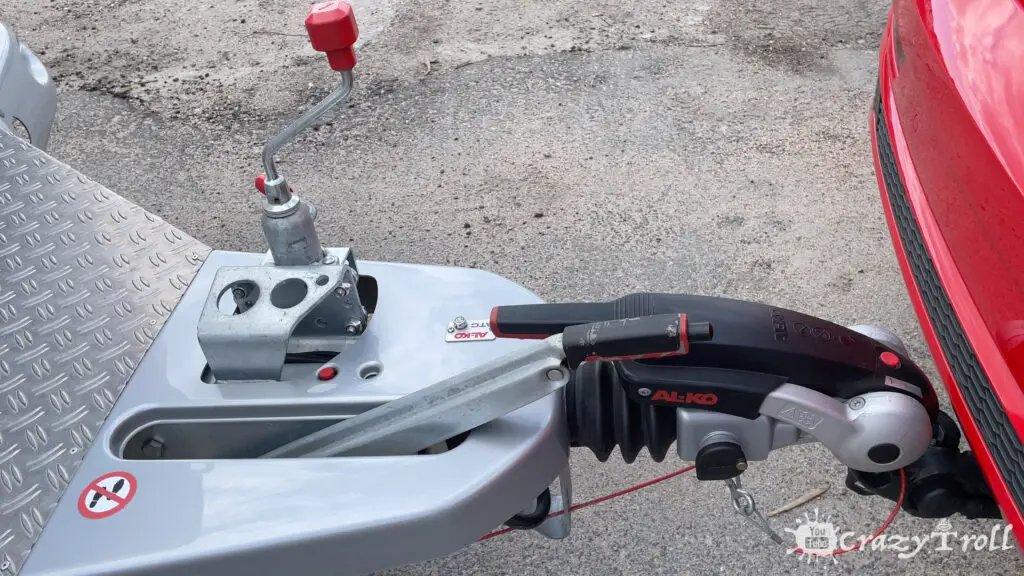 What we really like is the anti-sway coupling with the automatic overrun device and automatic reversing mechanism. It comes as part of the standard equipment, corrects snaking as soon as it occurs, thus increasing the driving safety of the ERIBA Touring Rockabilly.
More detailed description about benefits: https://www.alko-tech.com/uk/stabiliser-coupling-akstm-3004
Solar panel and battery
For wild campers, a "must-have" accessory is a solar panel with a battery and we got it before our first trip. We still haven't tested both in a long run, but battery charge is very useful during long nights and gets quickly recharged by the solar panel.
Is it hard to install a solar panel of the pop-top roof on Eriba touring caravans?
It is a simple and easy installation on the roof of any pop-top touring caravan. I suggest using thin-film photovoltaic or PV solar panels that are flexible and can be attached to the roof or any uneven surface. A thin layer of semiconductor material sprayed onto a transparent and flexible surface makes these panels cheaper and lighter.
For a pop-top roof caravan, the cable should have slack enough for the roof to be unfolded. The easiest way to be sure that you got enough length of the cable is to connect all the wires when you have the roof unfolded. This cable can go outside, but it looks much better if you drill the hole in the roof, pass the cable and seal it with parts from the solar panel kit and sealant.
In our Eriba touring caravan, it looks like this outside and inside the caravan.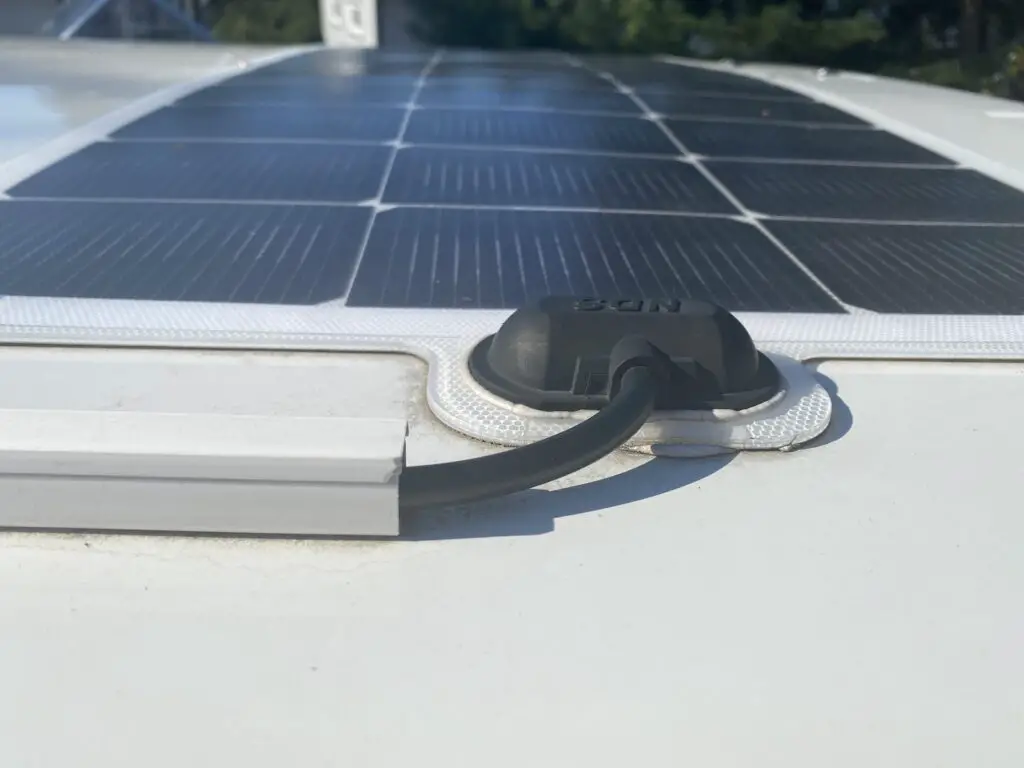 Aluminum Folding camping table
Eriba Touring allows you to mount tables both inside and outside, but often you would prefer to use tables in and out at the same time. We found at our local shop quite an elegant solution – a folding table.
It takes just 2-3 minutes to mount or pack it.
| | |
| --- | --- |
| Dimensions | L140xB70xH81 cm |
| Weight | 6,3kg |